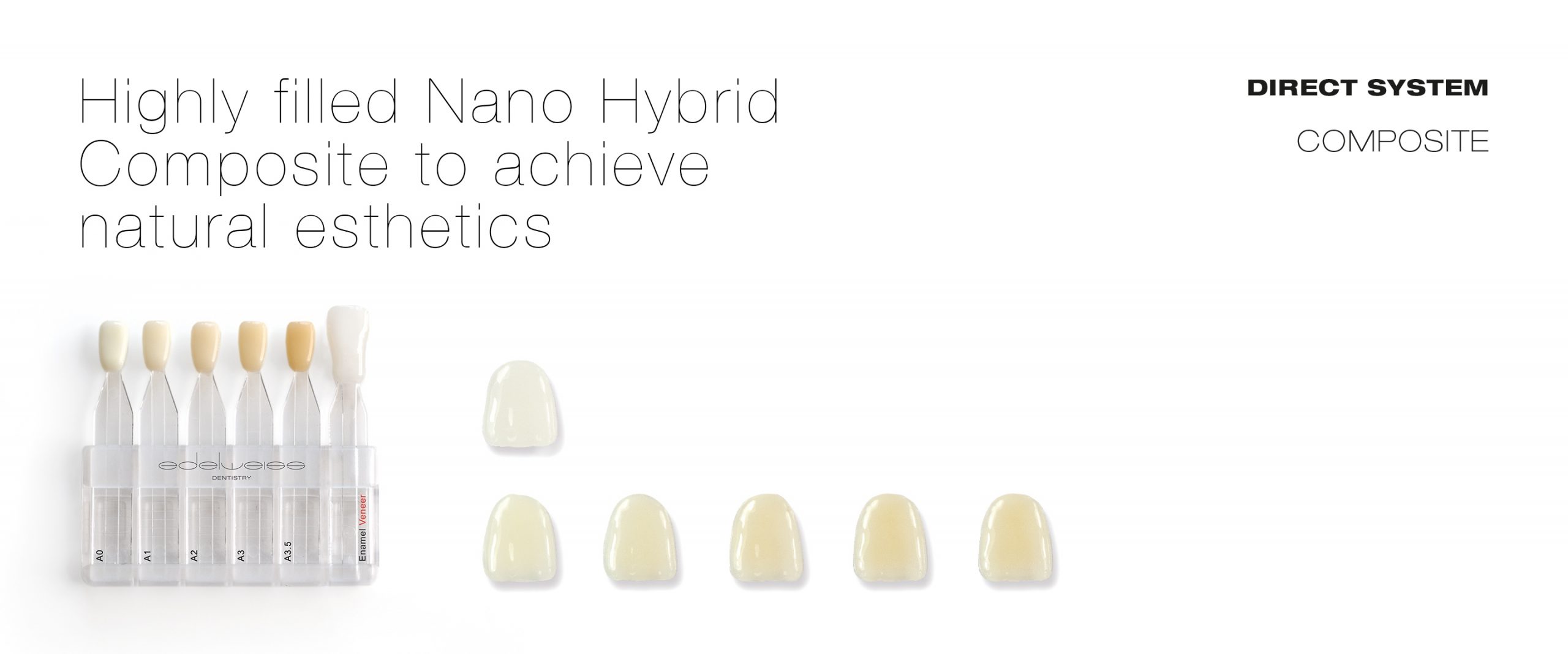 edelweiss Nano-Hybrid Composite is a light curing, radiopaque, highly filled nano-hybrid composite filling material for restorations that meet the highest standards.
THE SYSTEM CONSISTS OF 2 COMPONENTS
Dentin in 5 Vita Shades (A0 to A3.5)
One Enamel shade
ADDITIONAL CHARACTERISATION
For additional characterisation the edelweiss system provides following components:
NANO-HYBRID FLOWABLE COMPOSITE
EFFECT SHADES
Effect Blue
Opaque White
Effect Ice
INDICATIONS
edelweiss Nano-Hybrid Composite is light cured directly in the tooth cavity or on a model using any standard curing light (e.g. halogen, LED).
DIRECT APPLICATIONS
Cementation of edelweiss VENEER
Filling of cavity classes I , I I, I II, IV, V
INDIRECT APPLICATIONS
DENTIN IS SPECIALLY INDICATED FOR
Reconstruction of natural dentin
ENAMEL IS SPECIALLY INDICATED FOR
Reconstruction of natural enamel
SHADE RANGE
edelweiss SHADE GUIDE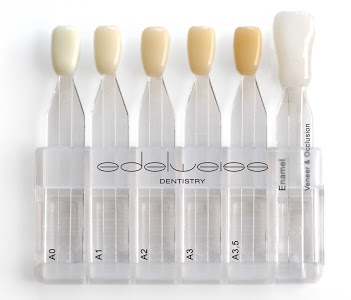 edelweiss dentin and enamel shades based on the natural layering technique.
edelweiss SHADE SELECTION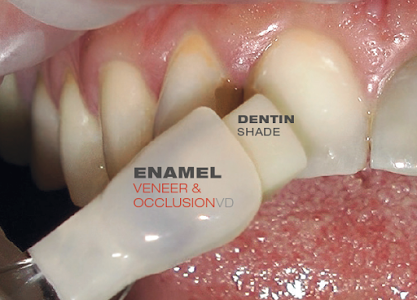 Placing the enamel VENEER shell over the dentin core.
For light refraction place glycerine within enamel shell first.
NATURAL LAYERING TECHNIQUE
The concept was proposed in 1995 by Prof. Dr. D. Dietschi and was published for the first time in 1997.
It is based on the idea of creating a synthesis between light, materialand color in order to mimic the natural tooth structure.
edelweiss COMPOSITE restructures teeth using two toothlike masses that are comparable to the vita dentin and enamel…
Shades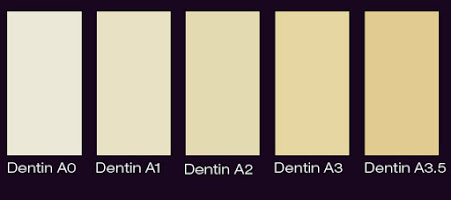 5 DENTIN SHADES
Single opacity - same hue, but different chroma levels - fluorescence. From Dentin A0, for the restoration of bleached teeth to Dentin A3.5, for cervical restorations of darker teeth for elderly patients. Dentin Body shades exhibit high opacity and fluorescence which correspond to natural shades of dentin.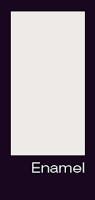 1 ENAMEL SHADE
Enamel shade intensifies the translucency, which increase the true opalescence for all optical variations found in natural dentition. Basic Tint: Enamel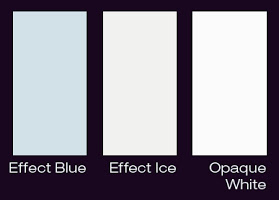 3 EFFECT SHADES
Effect Blue serves to enhance blue-opalescent effects of the incisal edge. Effect Ice helps to simulate widespread enamel opacities. Opaque White is mainly used in combination with other shades to produce "opaquers" of desired shade to cover either severely discolored tissues or metals. Tint: Effect Blue, Effect Ice, Opaque White
edelweiss SHADE SYSTEM
edelweiss VENEERs consist of the shade Enamel – Vita Enamel AO.
The respective dentin and enamel shades used to cement the VENEER
will determine the final shade tone of the restoration.
Example:
edelweiss VENEER (Vita Enamel Shade AO) cemented with Dentin Shade A3
(Vita Dentin Shade A3) will result in the Vita Dentin Shade A3.

STEP BY STEP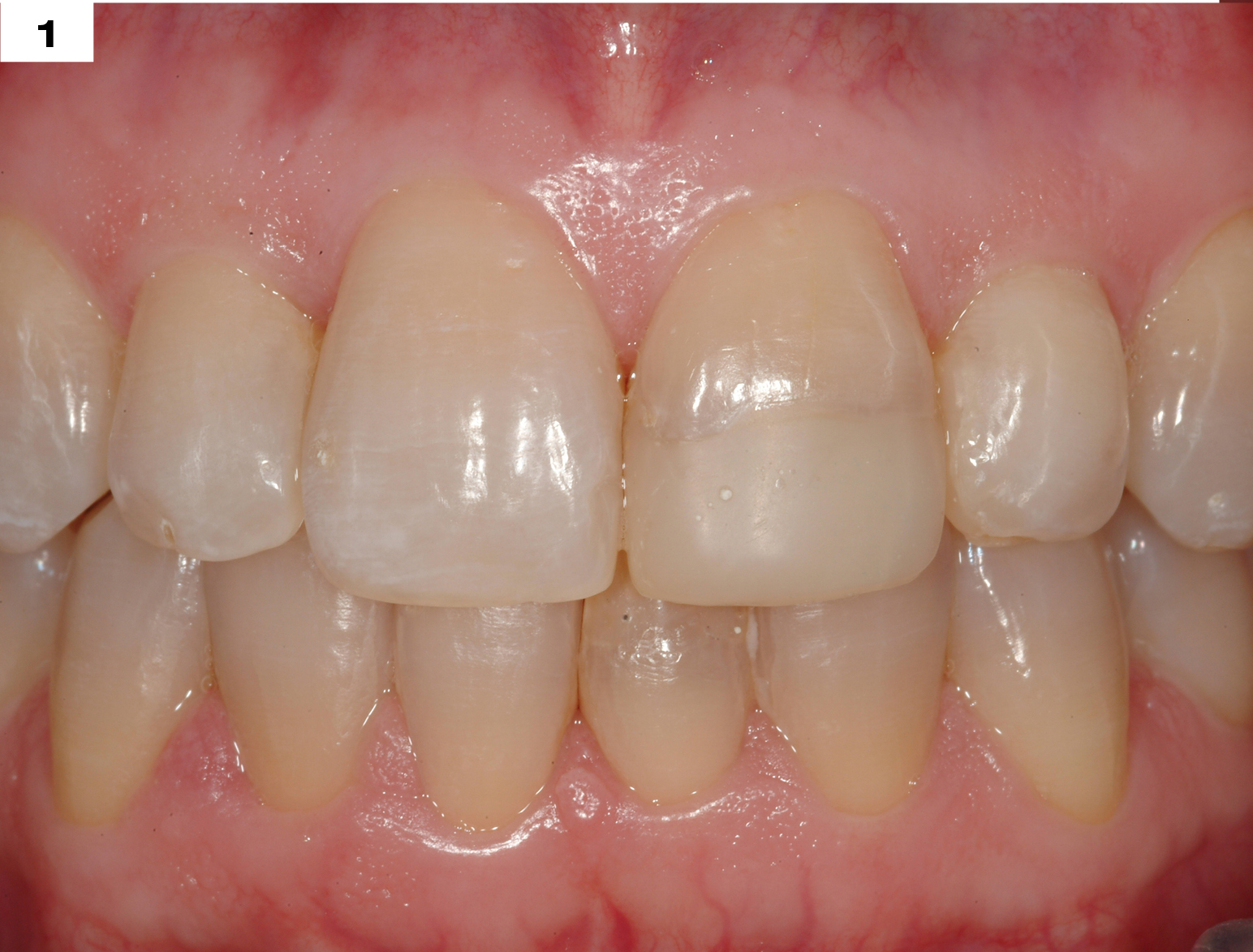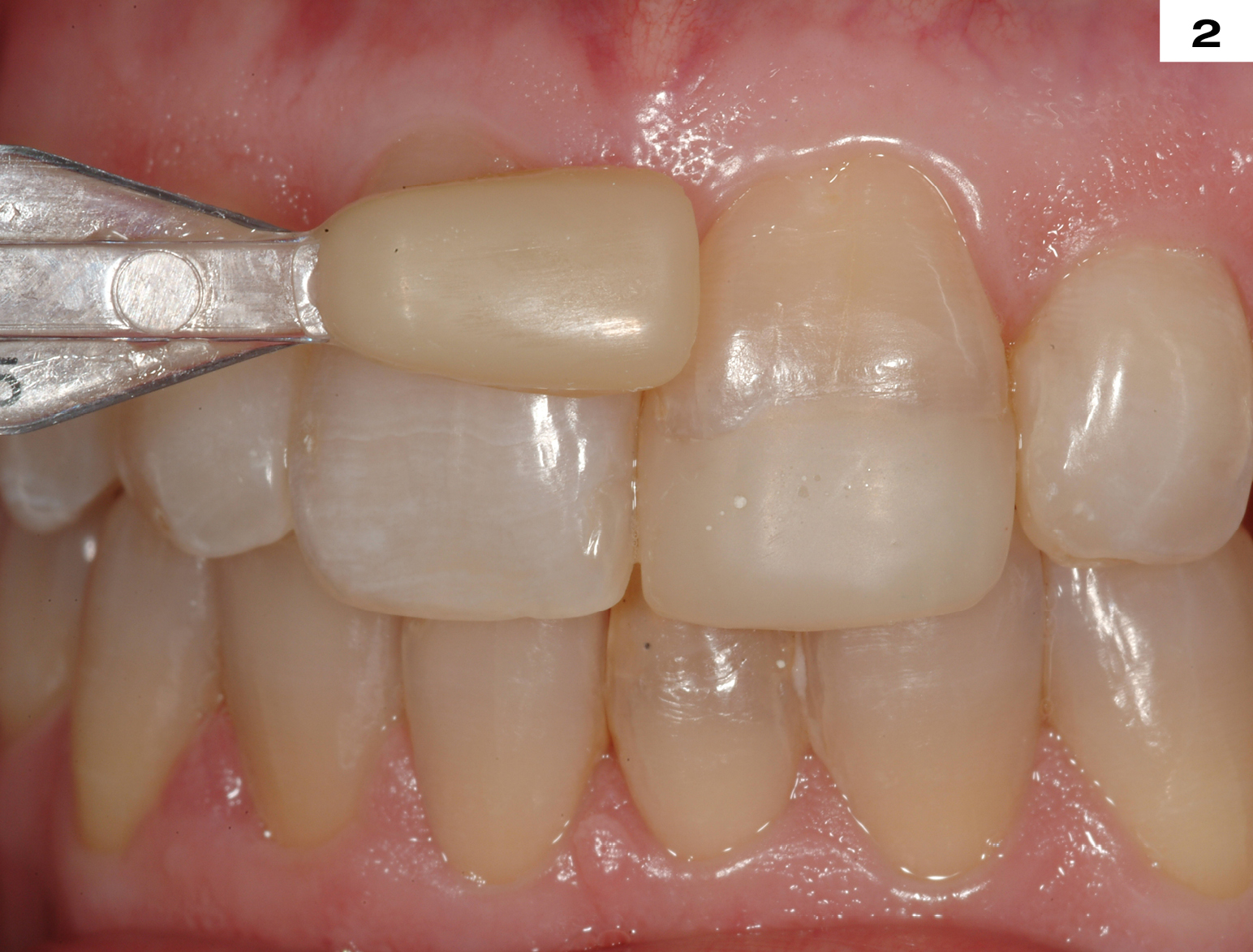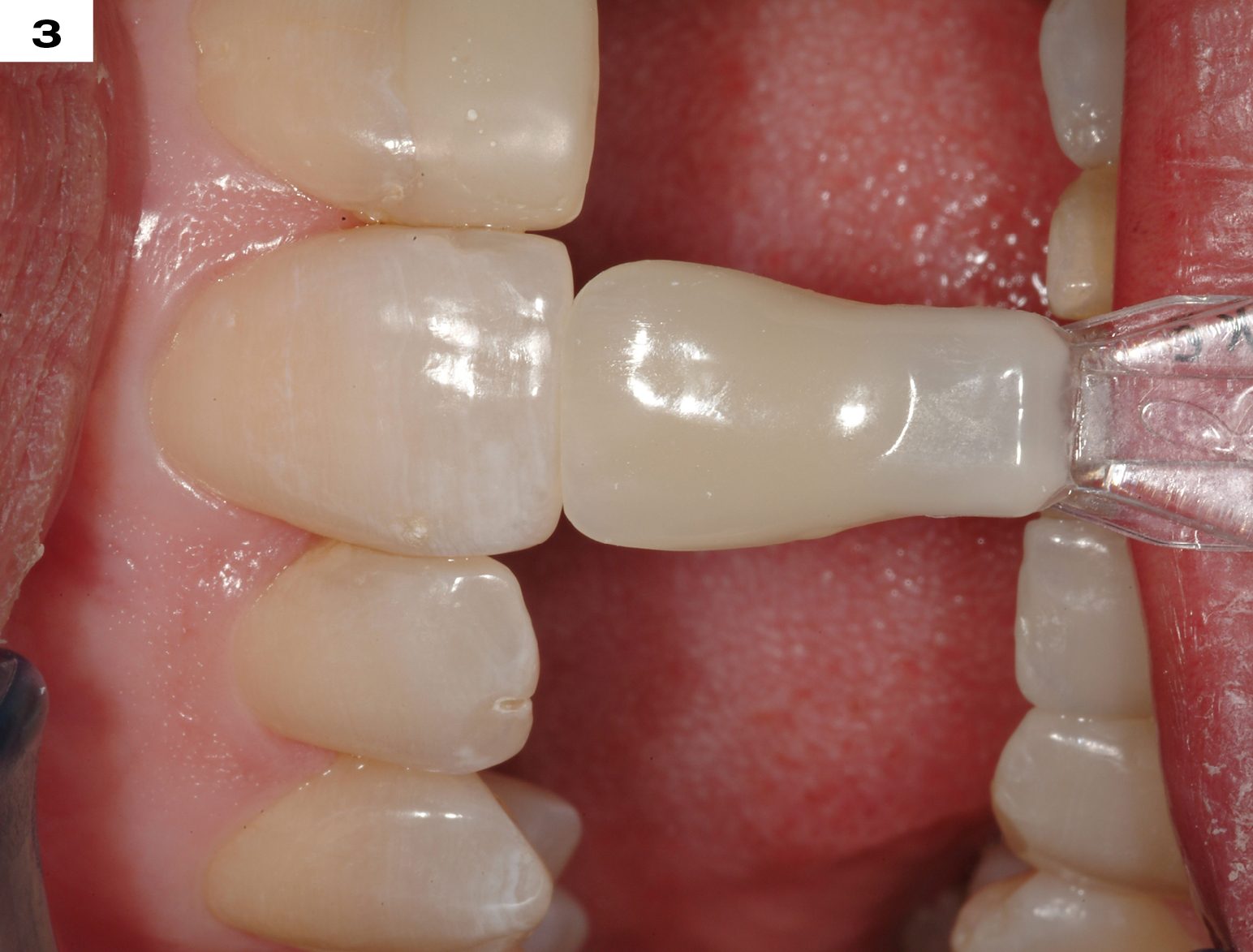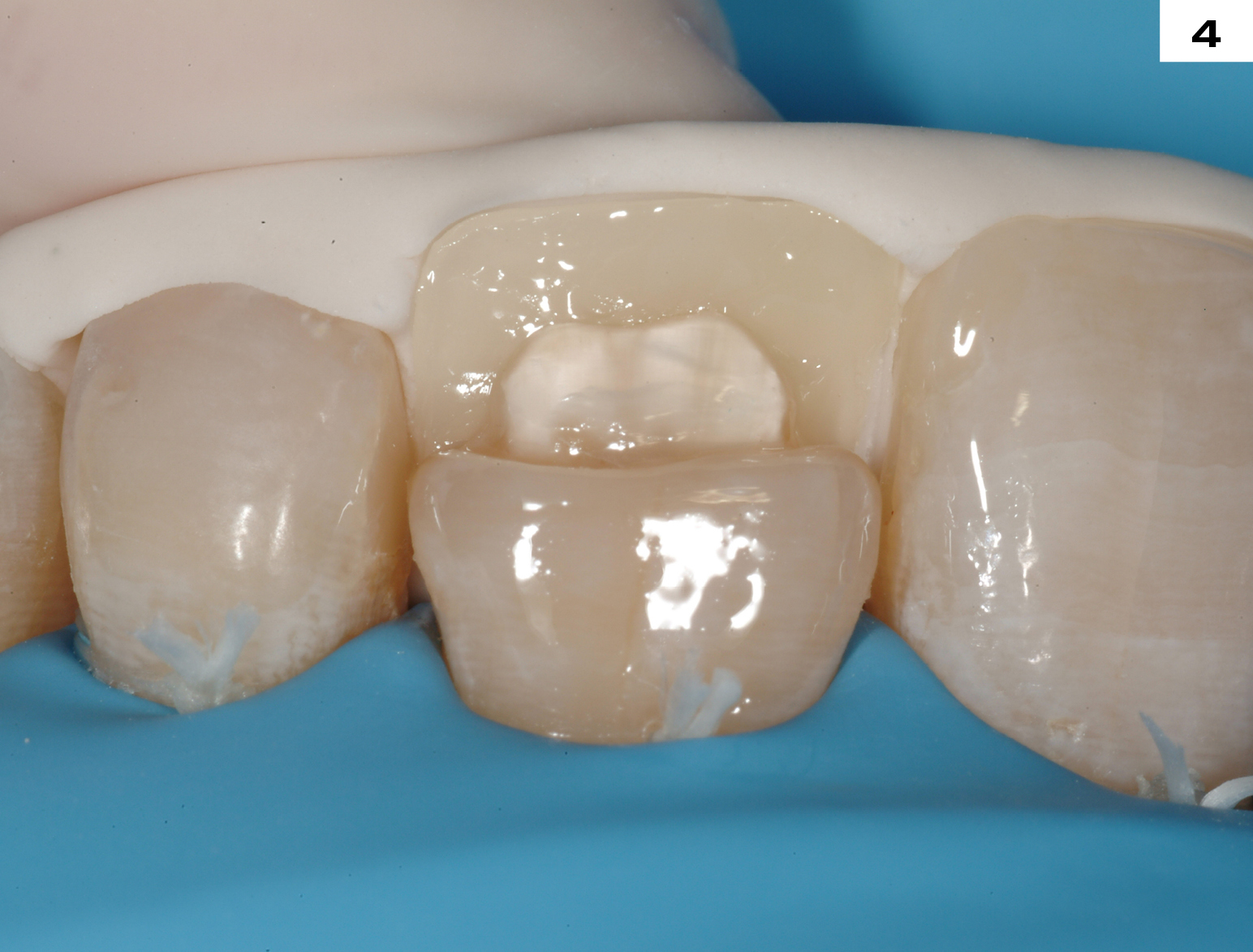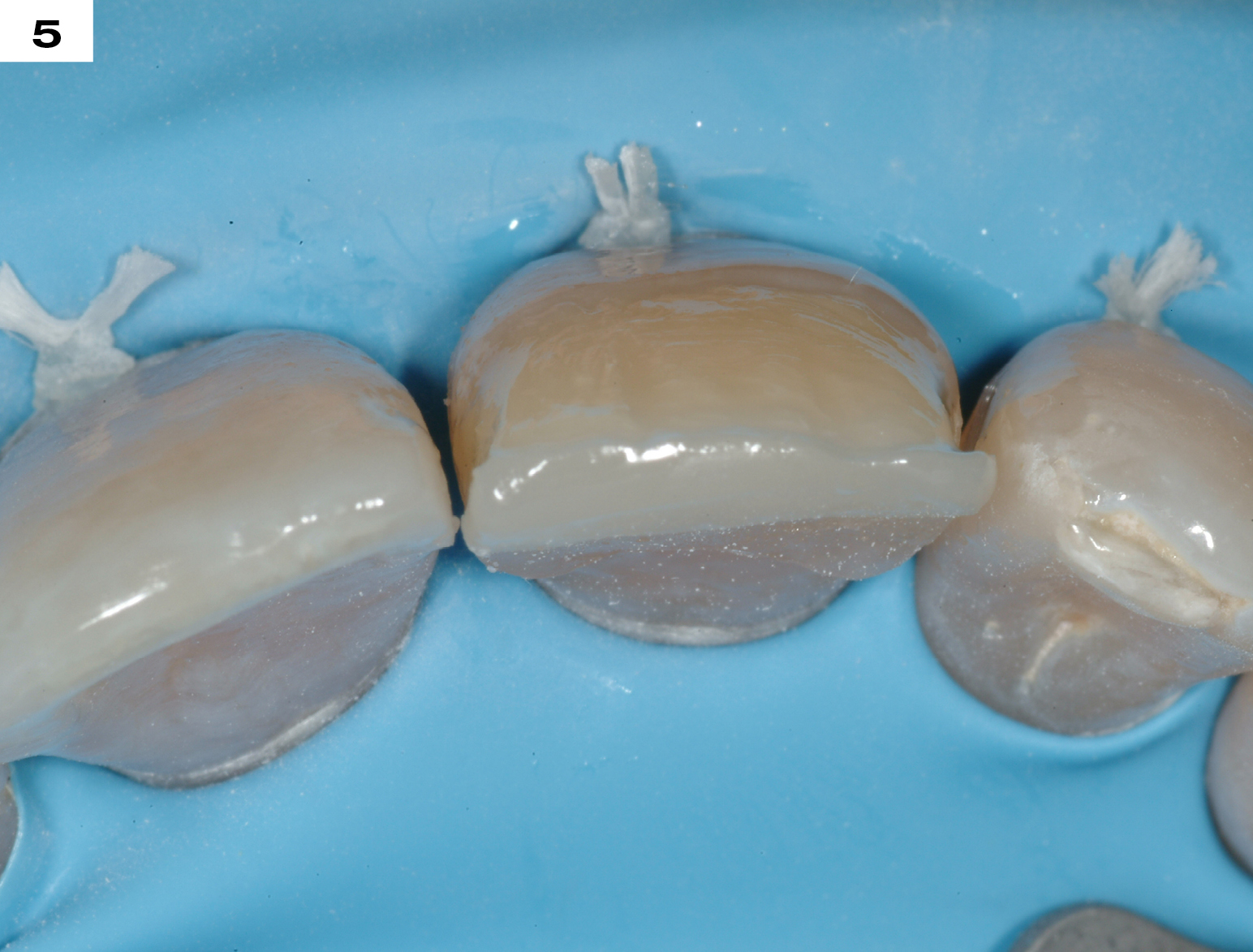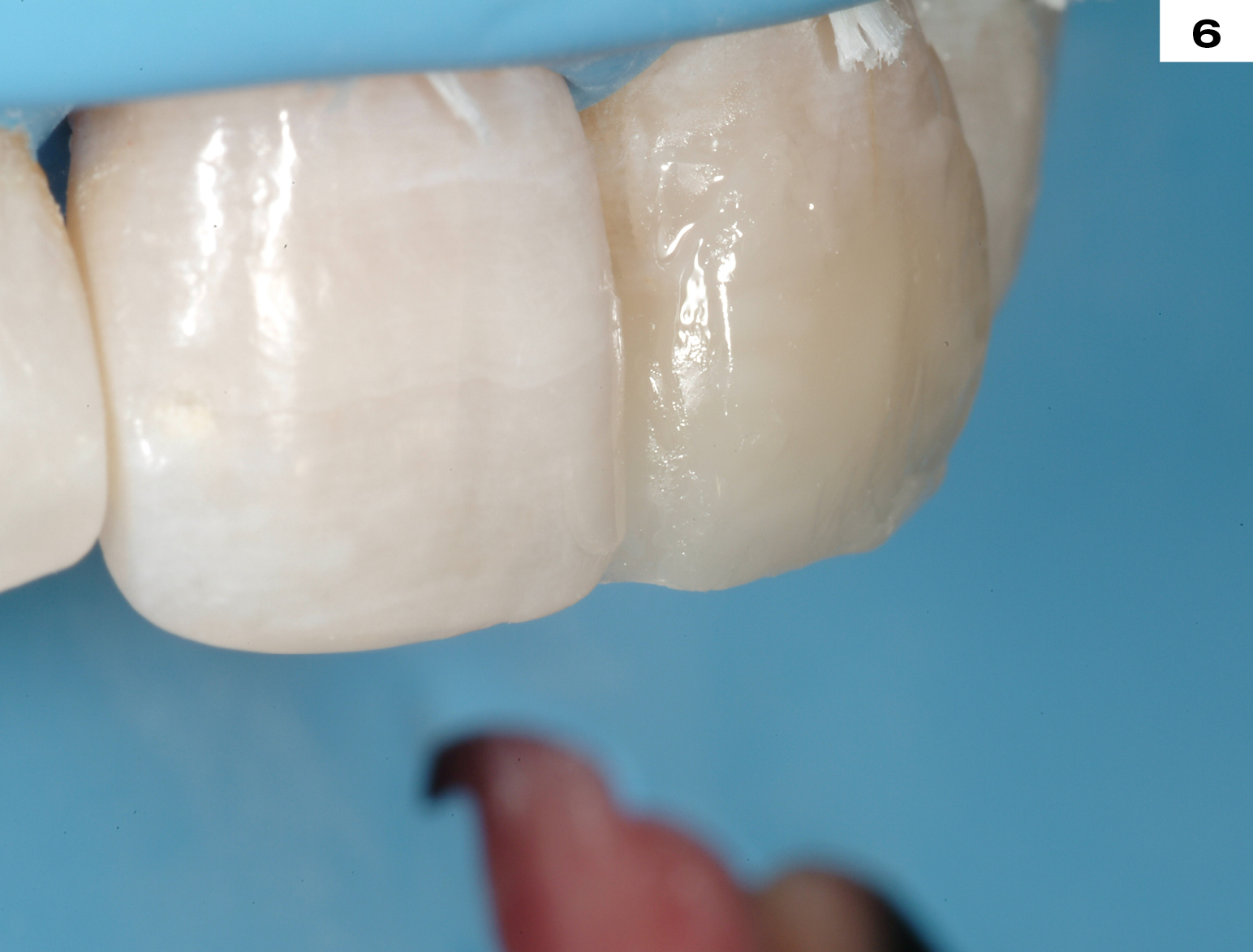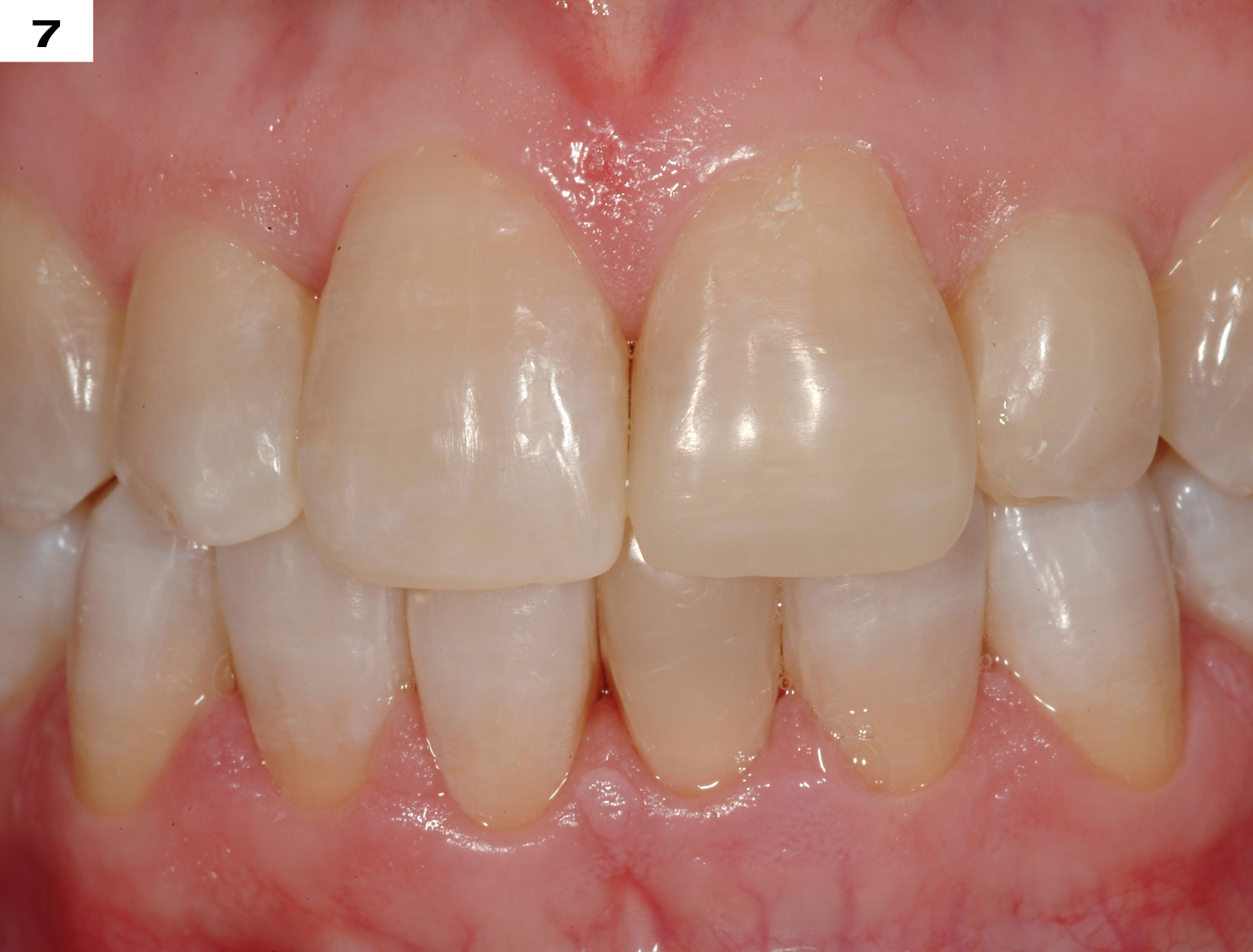 TECHNICAL DATA
Fillers with particle sizes in the nano meter range ("nanoparticles") show a strong tendency of aggregation and agglomeration. Therefore they do not reach their full potential for improvements of the properties of the composite (e.g. shrinkage, modulus, mechanical strength). These aggregated and agglomerated nano particles are know for a long time and are used in dental materials (Impression materials, composites) for many years. The challenge is to provide these particles in separated morphology. With the technology used in Edelweiss Composites the particles can be separated to a great extend. This is shown in the left picture. Here the nano particles can reach their full potential for improvements of shrinkage, modulus and mechanical strength.
THE NANO-HYBRID COMPOSITE
MECHANICAL PROPERTIES
ADVANTAGES
Low shrinkage due to nano-technology and high amount of filler 83 %
Good abrasion resistance
Very good physical and mechanical properties
Antibacterial surface due to zinc and fluorine particles in t he filler
Easy polishing
Natural fluorescence and opalescence
| | N.-H. COMPOSITE | N.-H. FLOWABLE COMPOSITE | edelweiss PRODUCTS |
| --- | --- | --- | --- |
| Flexural Strength | 150 MPa | 120 MPa | 200 MPa |
| Compressive Strength | 480 MPa | 350 MPa | 550 MPa |
| Flexural Modulus | 12.5 (dentin) - 16 GPa (enamel) | 6 GPa | 20 GPa |
| Surface Hardness | 80 HV | 68 HV | 95 HV |
| Polymerization Shrinkage | 2,50 % | N.A. | — |
(Source: internal data from edelweiss dentistry)
THE TECHNICAL ASPECTS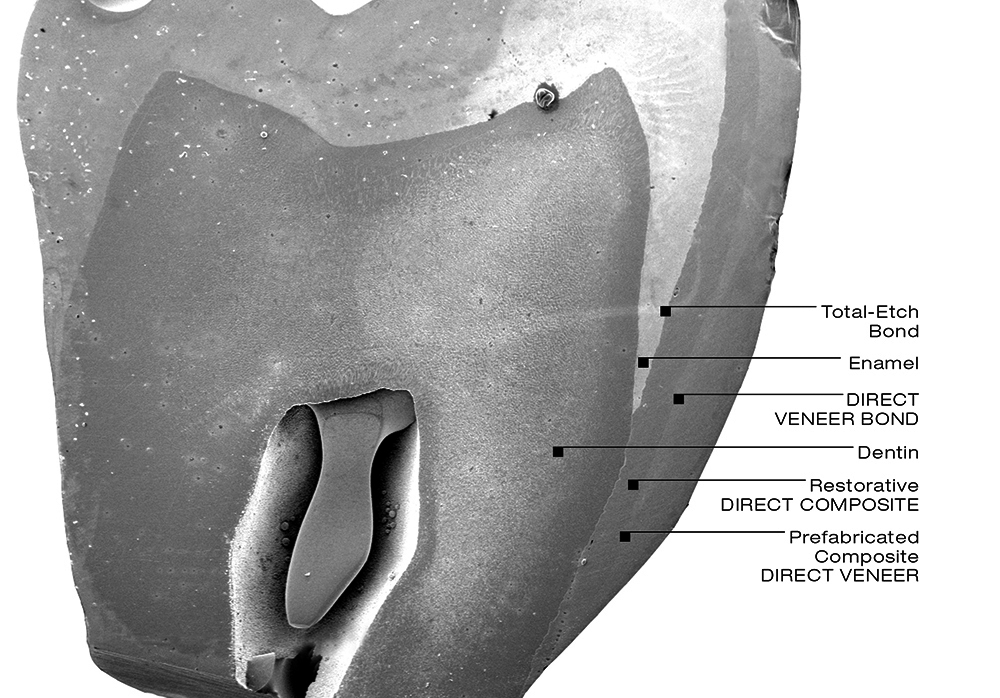 View of a sectioned extracted human molar with a cemented prefabricated composite VENEER / OCCLUSION
VD
bonded to half of the enamel surface and the other half to the dentin surface.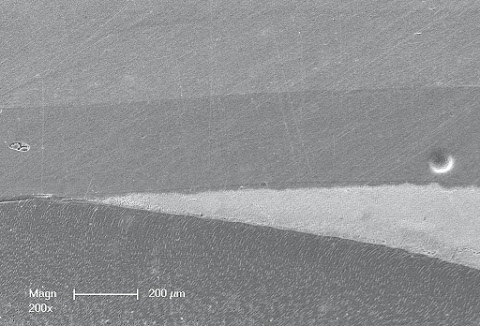 The most relevant observation made was obtained upon the evaluation of the inner adaptation of the restoration. No defects were visible at the interface of the enamel or in between the restorative composite and the VENEER / OCCLUSIONVD, which confirmed the excellent bond strength and stability at both interfaces (dentin/enamel to composite, composite to VENEER / OCCLUSIONVD).