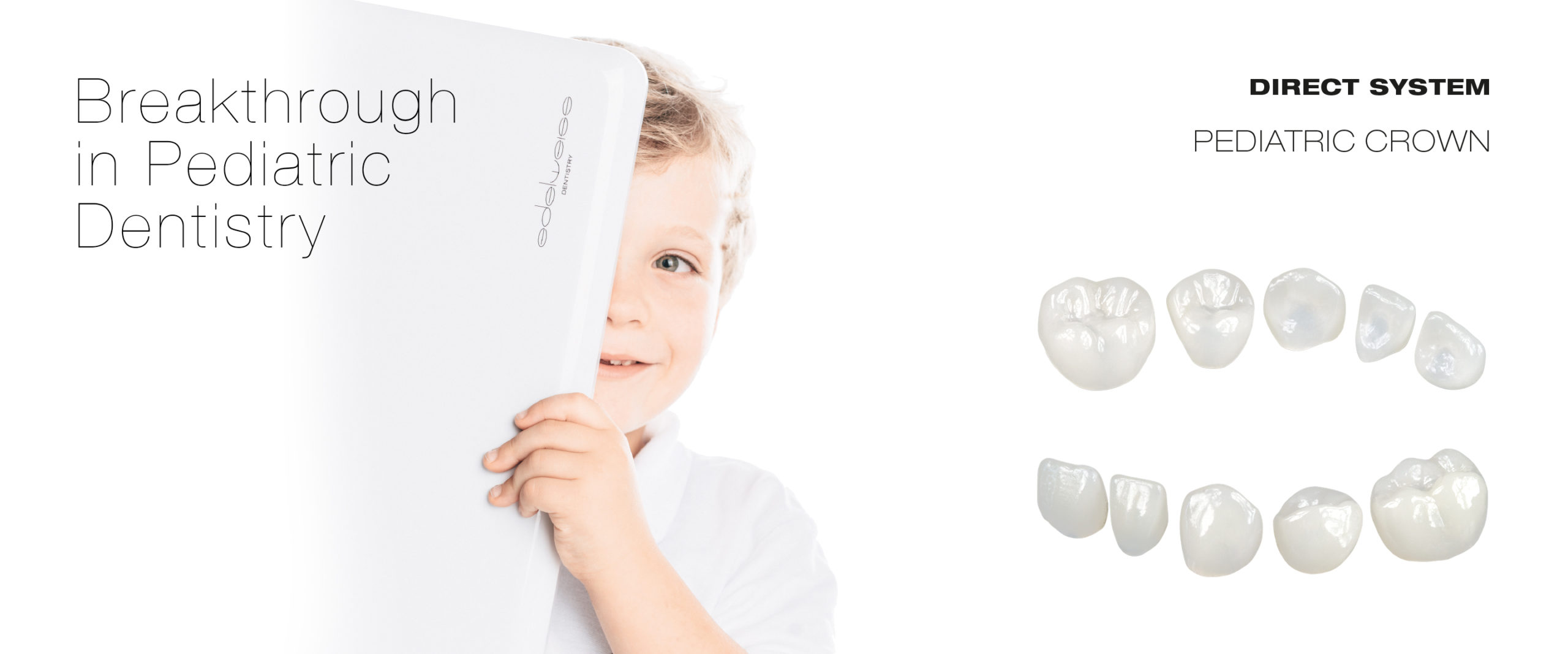 edelweiss PEDIATRIC CROWNs are made of a laser sintered barium glass, which makes them both highly antibacterial and plaque resistant. These crowns are biocompatible; they have the same abrasion as natural teeth, hence the edelweiss PEDIATRIC CROWN does not damage the antagonist tooth. The mesial and distal margins of the edelweiss PEDIATRIC CROWN follow the natural gingival line of the milk teeth.
The edelweiss PEDIATRIC CROWN perfectly imitates the natural milk tooth in both form and function. The pre-fabricated, bio esthetical morphology allows for a quick and safe treatment. You can achieve maximum esthetical results, which are minimally invasive, in one appointment. No matter what the dental situation, edelweiss has the right crown for it.
Clinical Cases
Before & After / Step By Step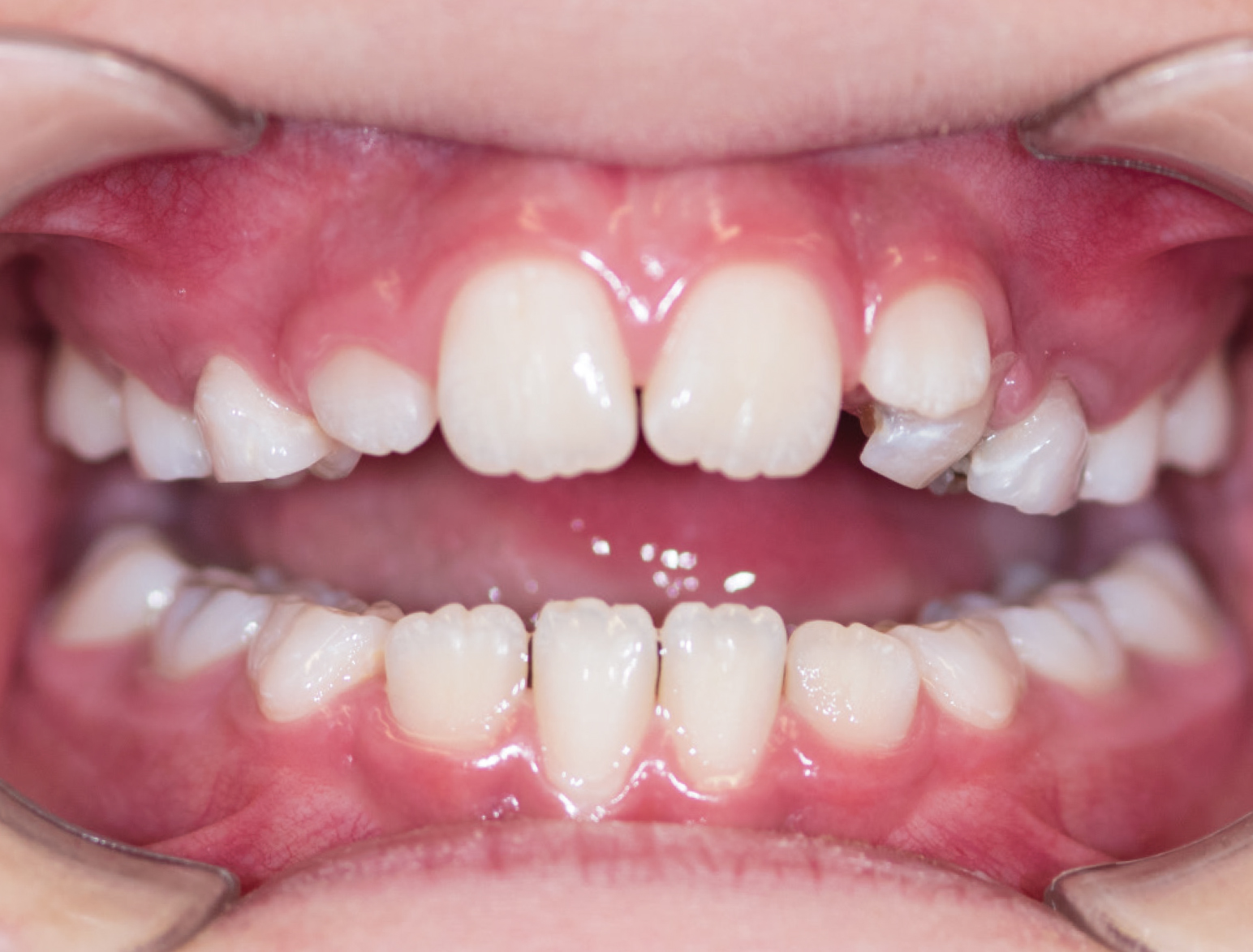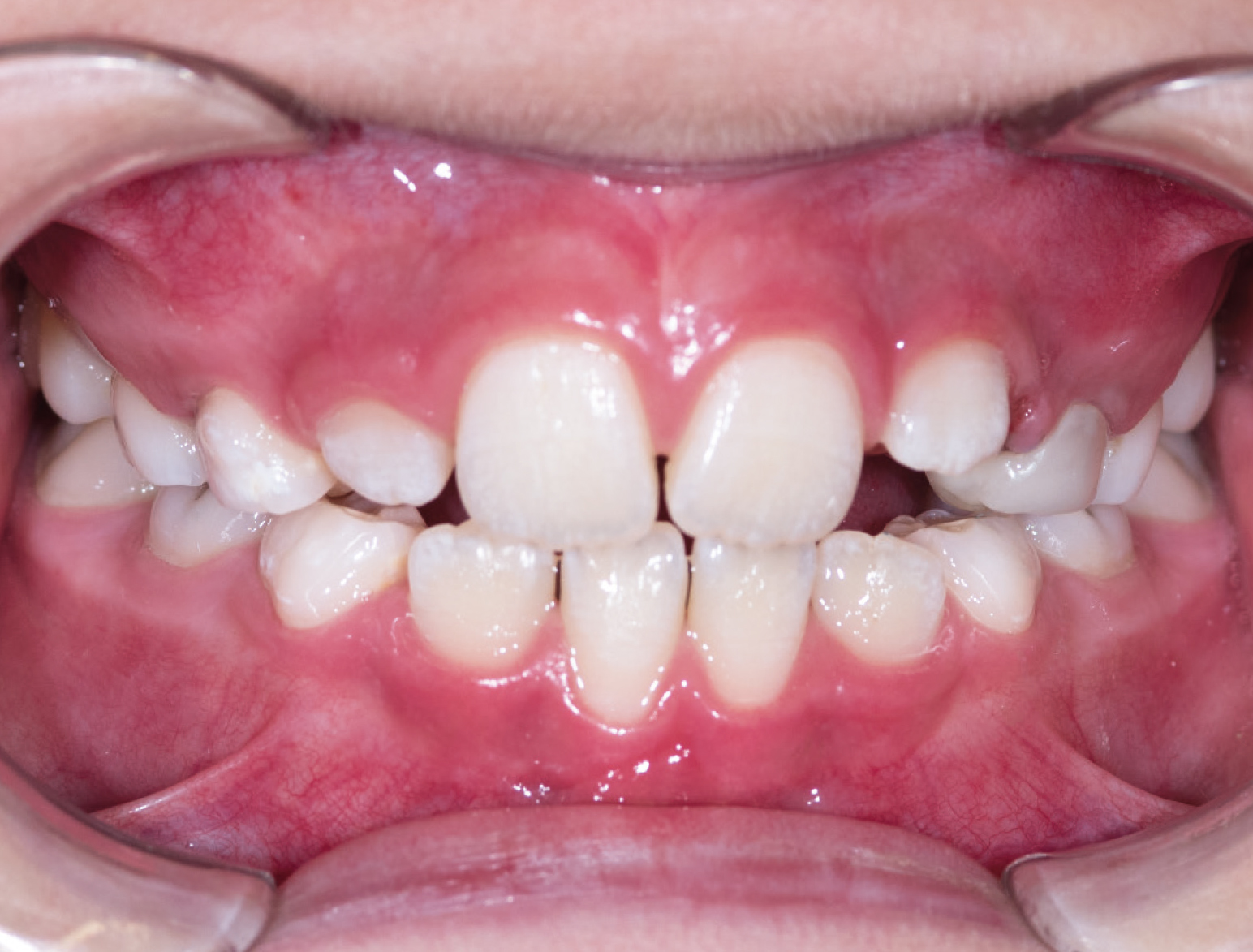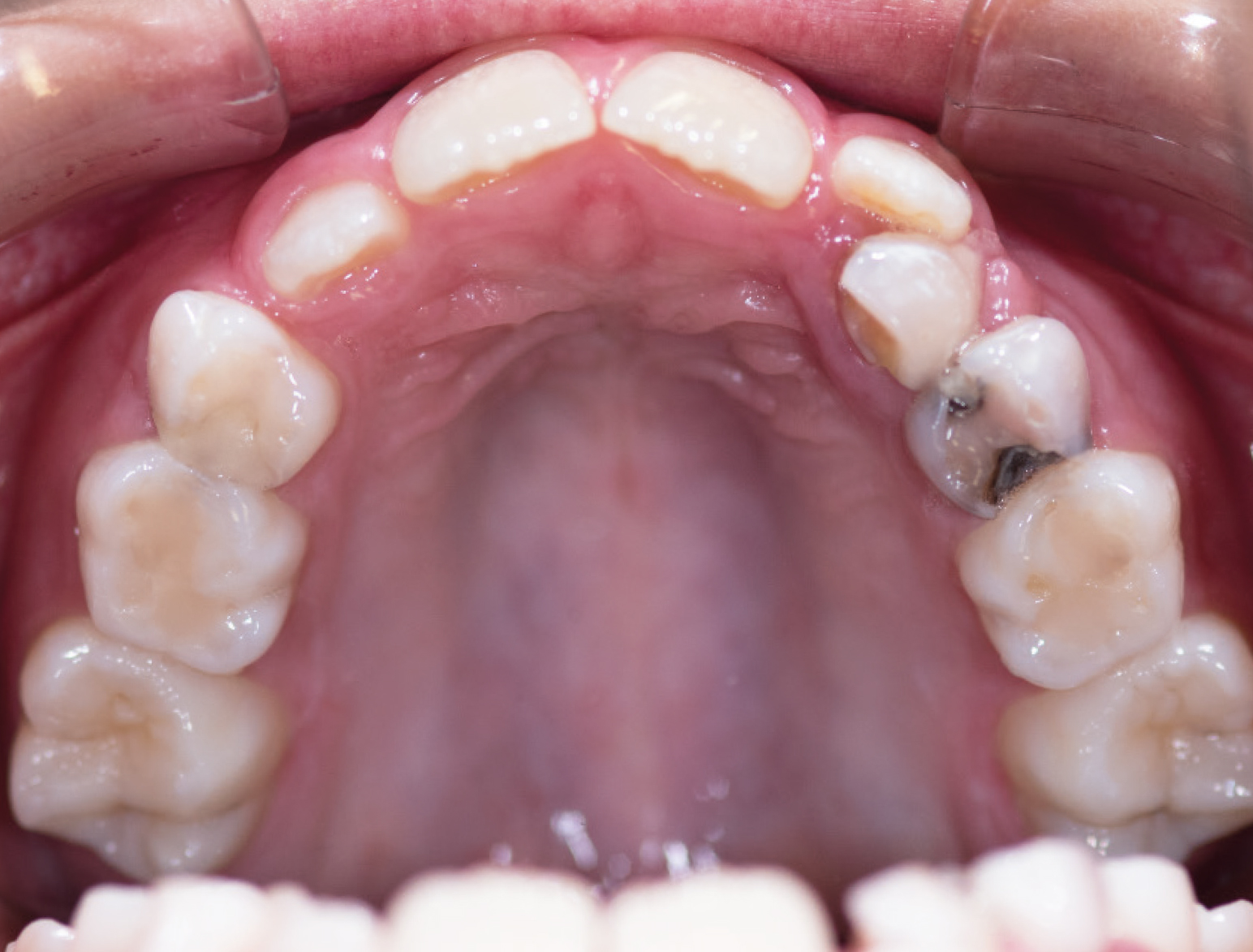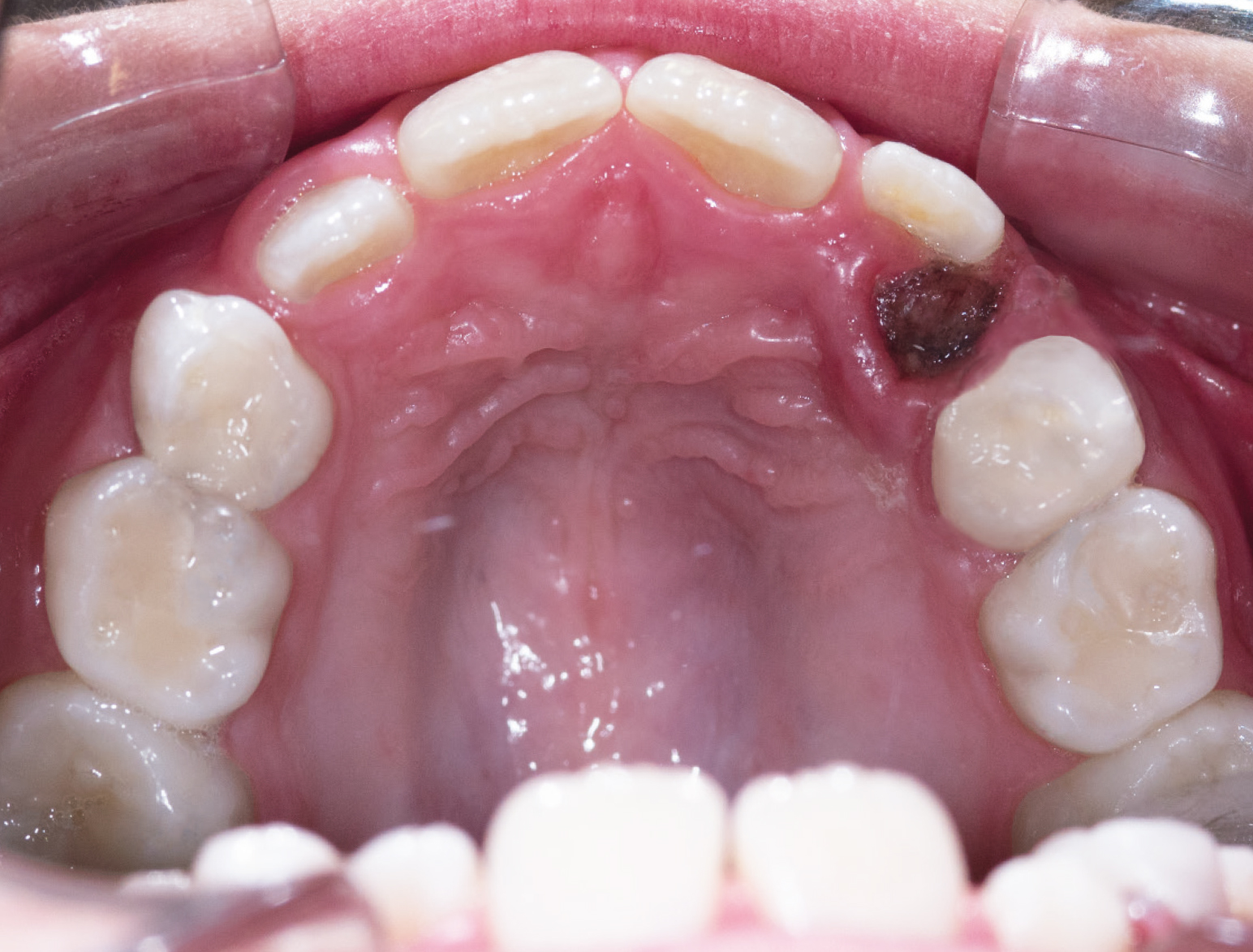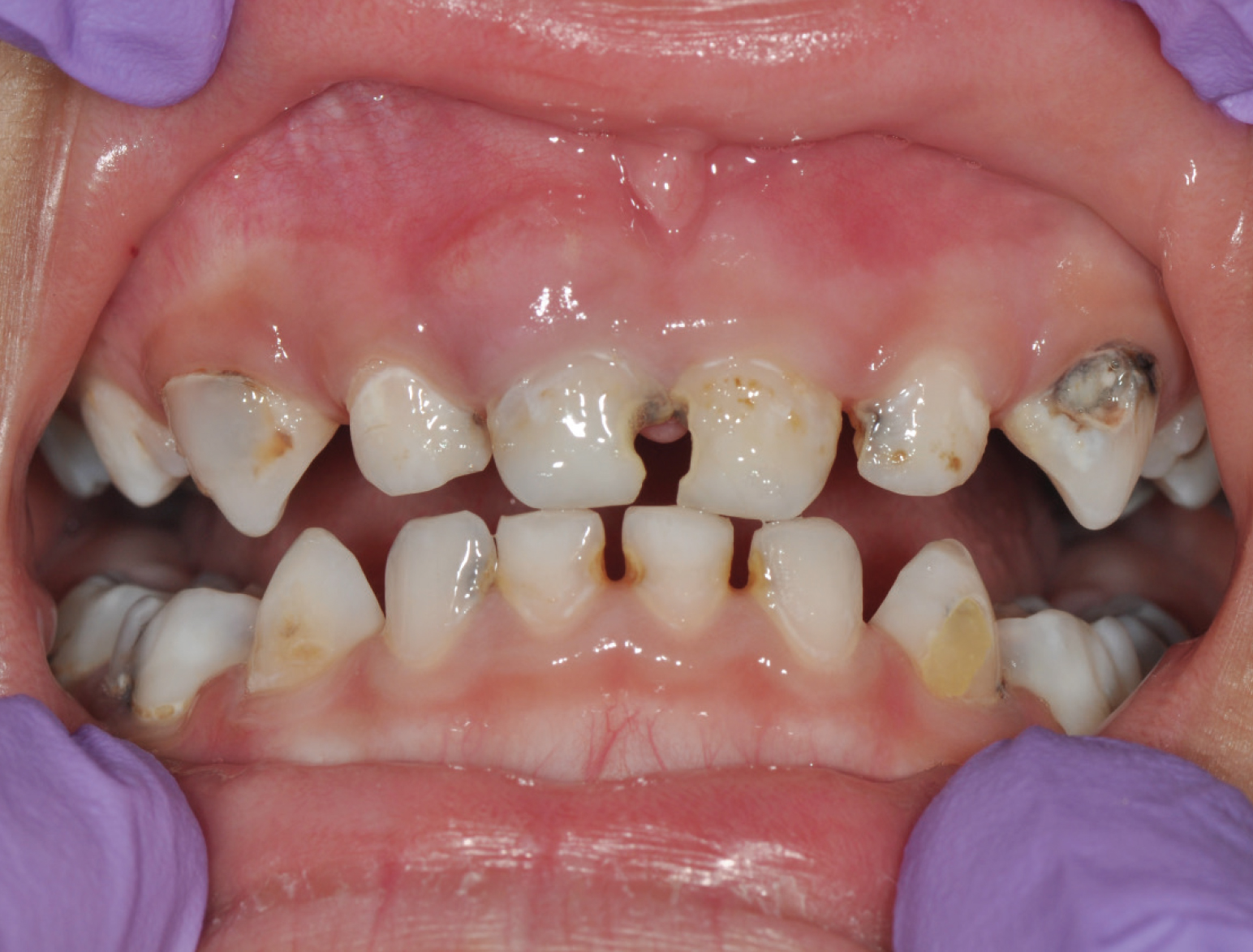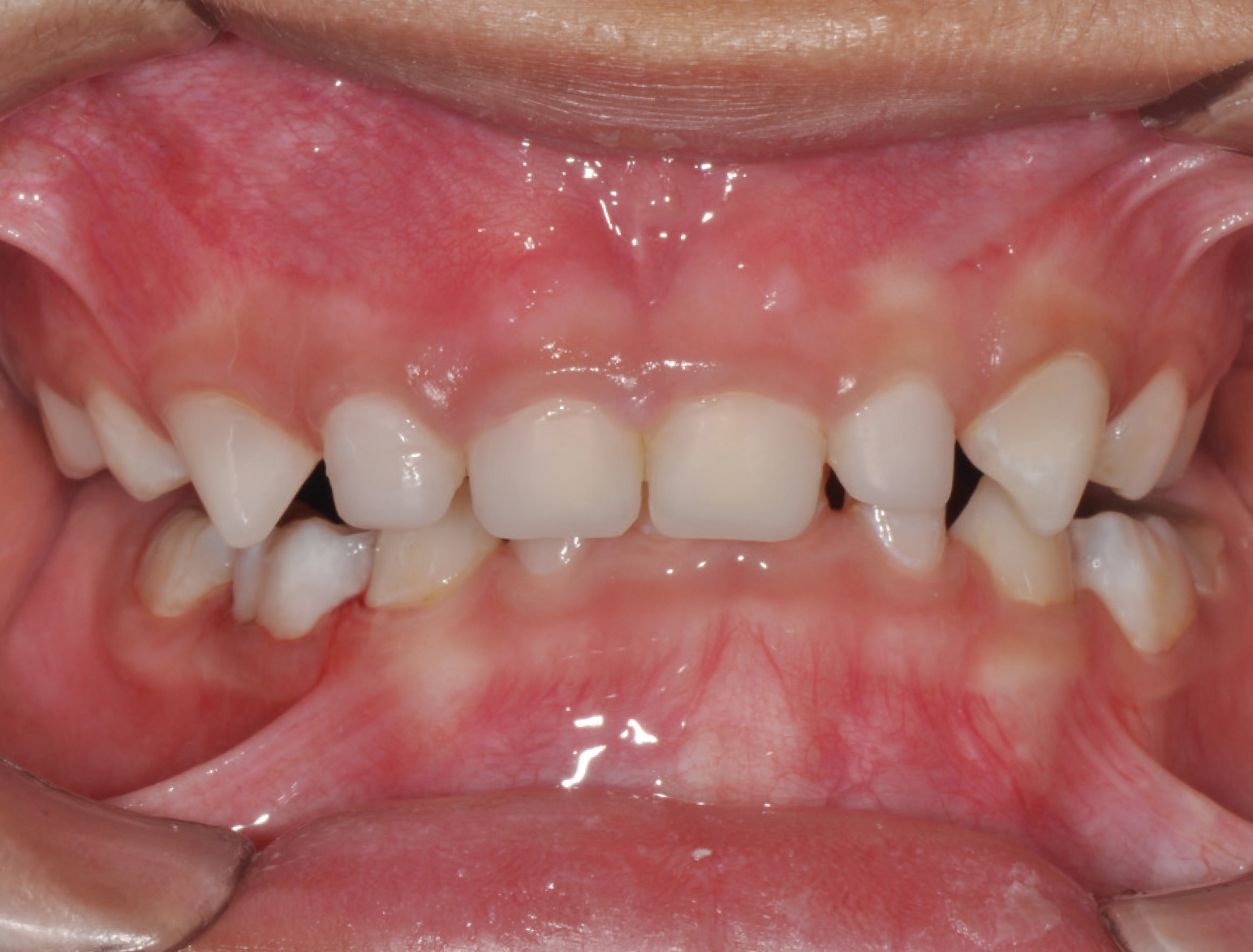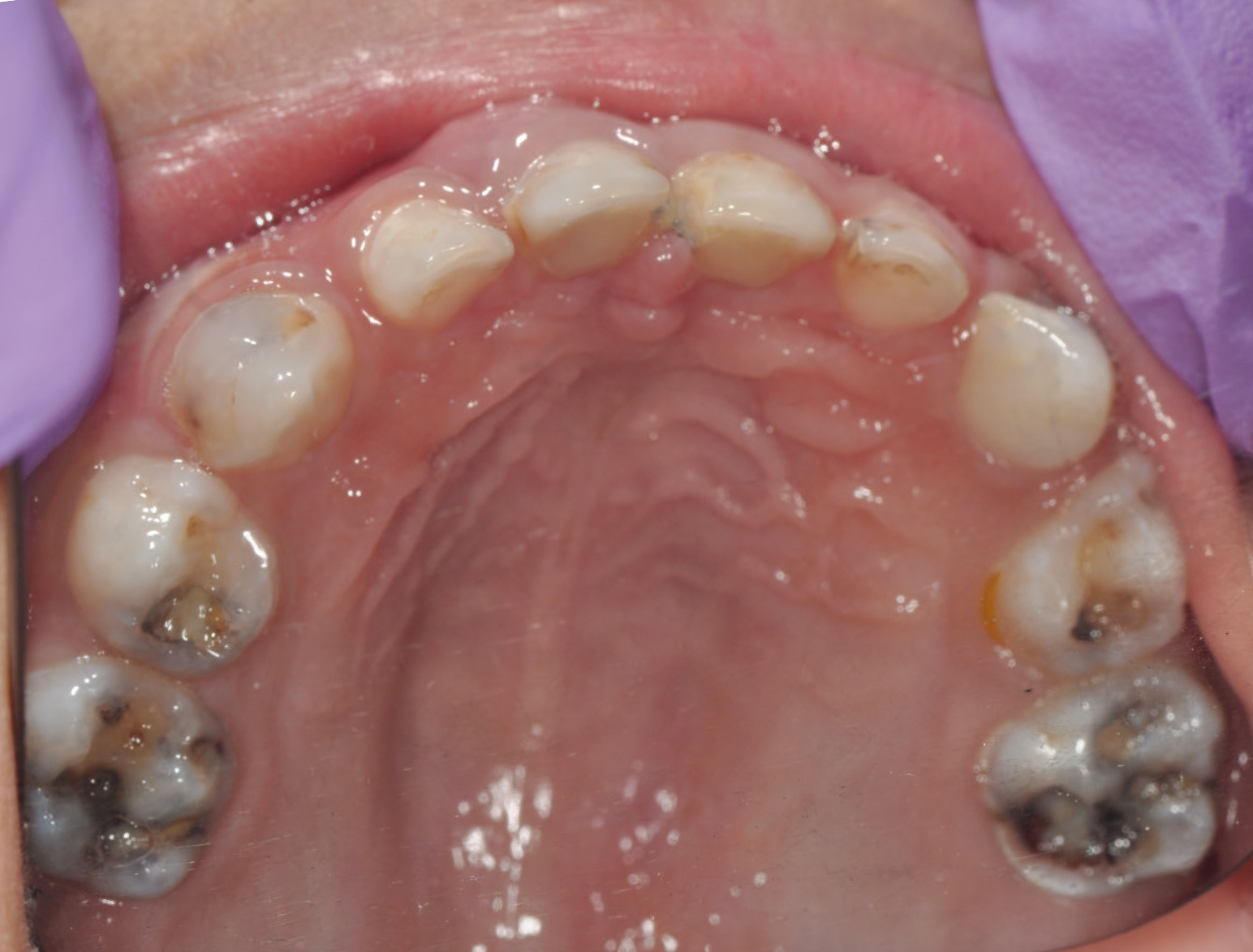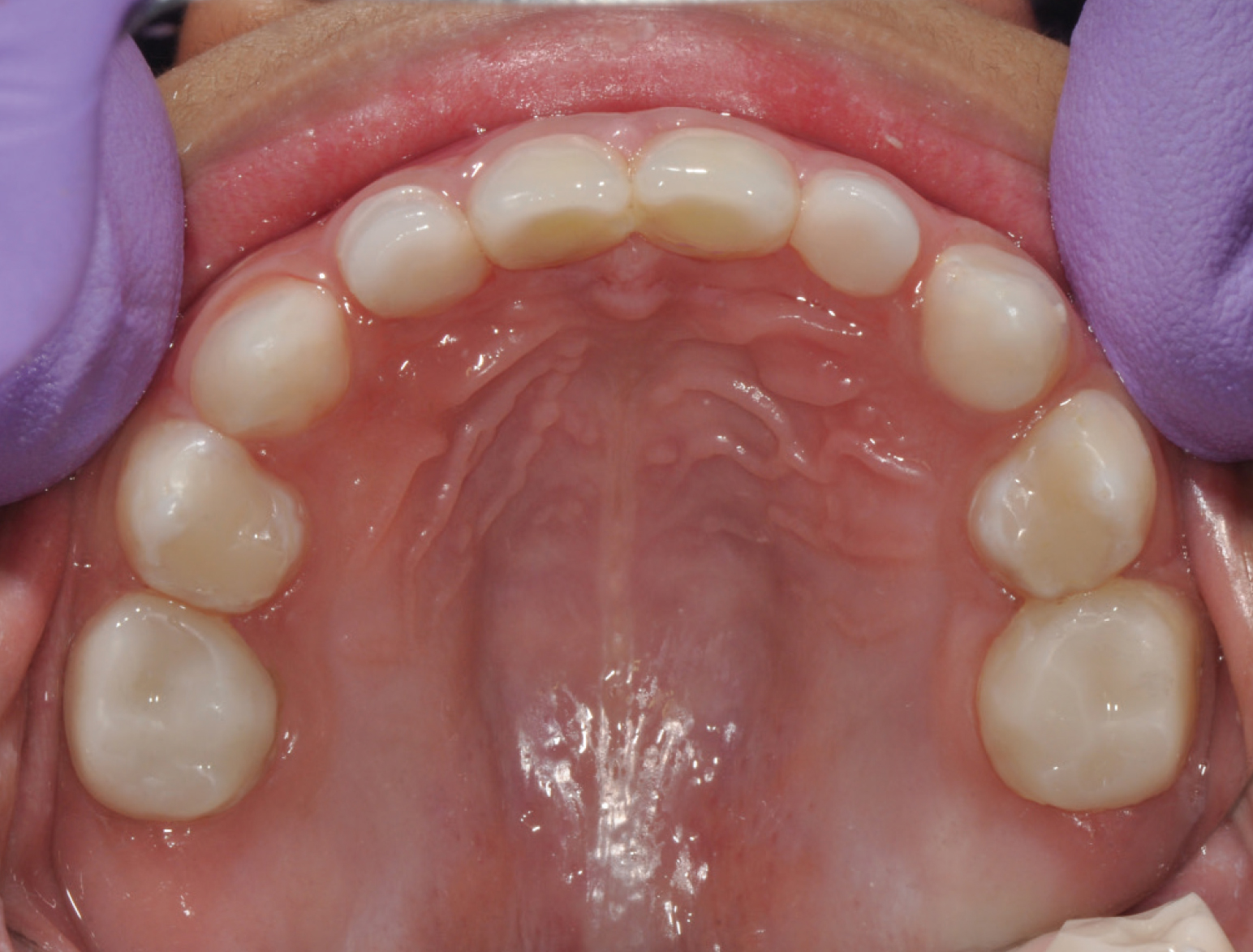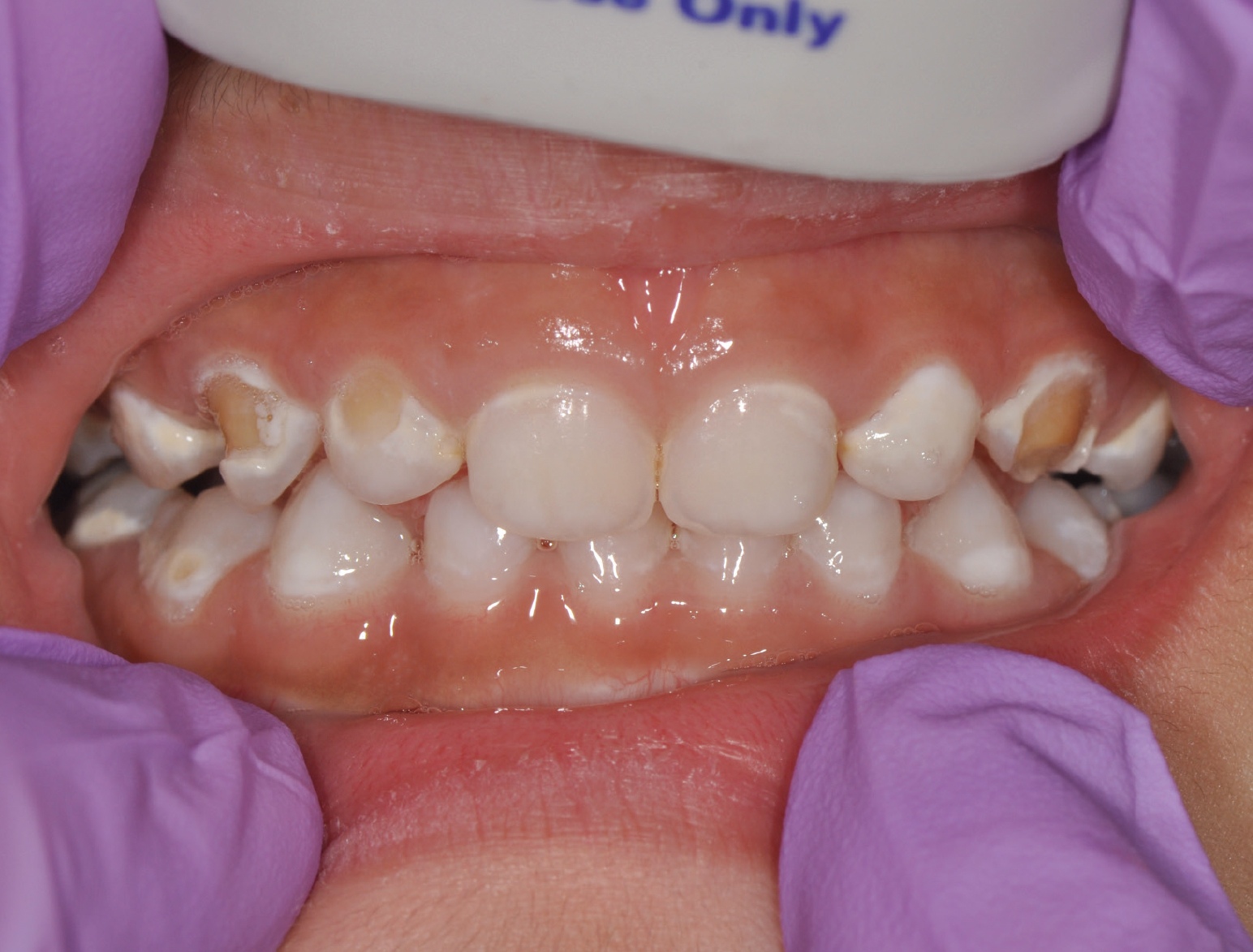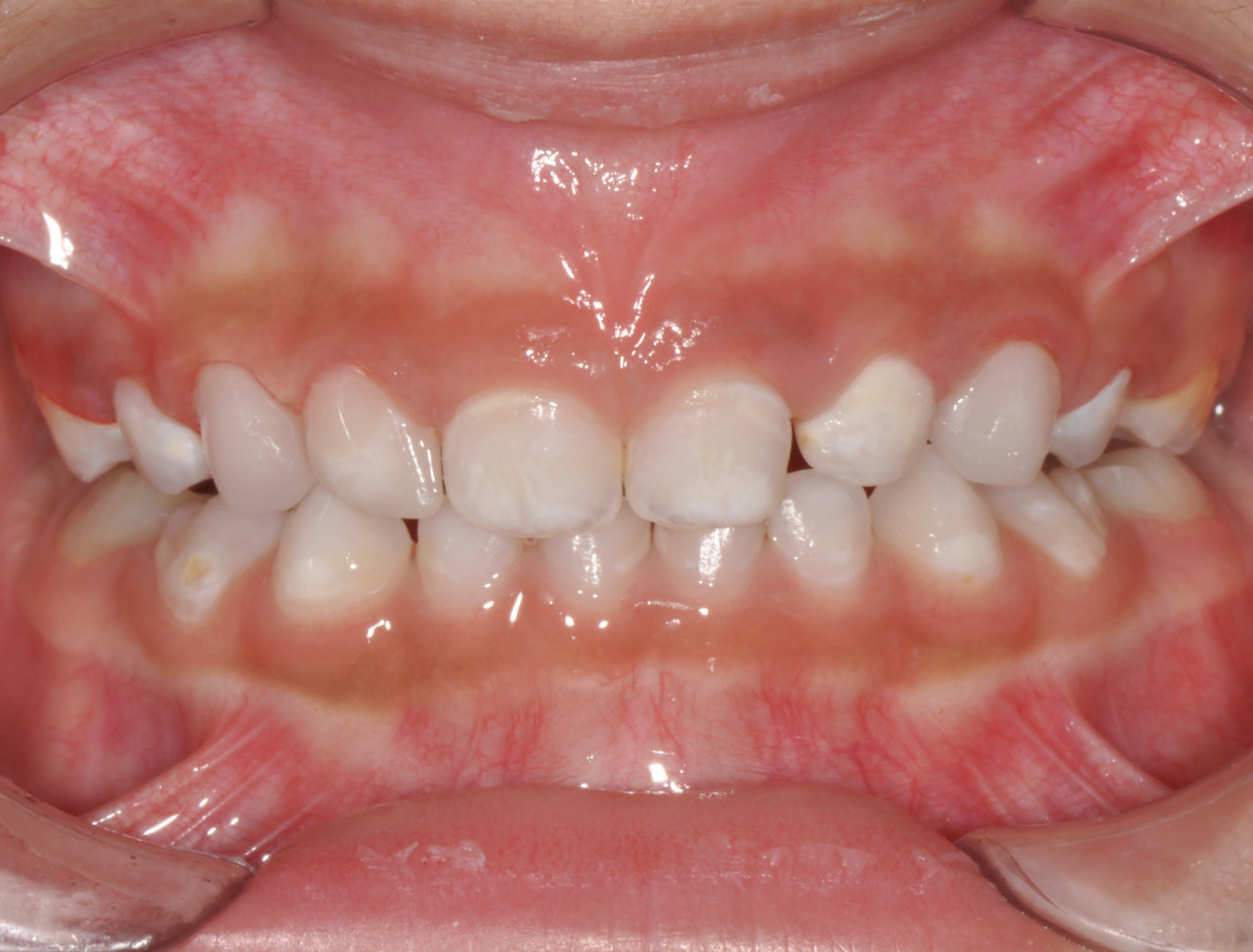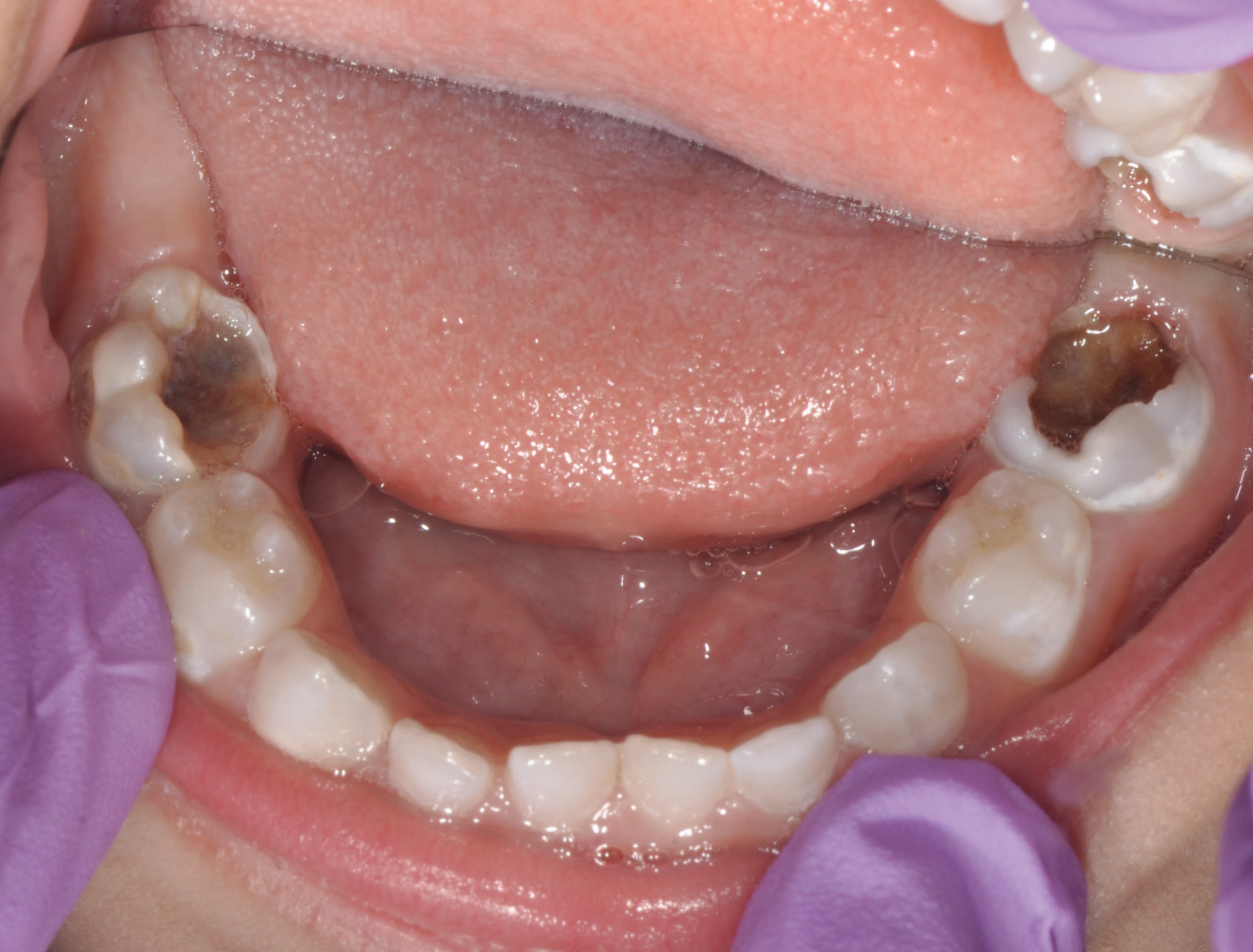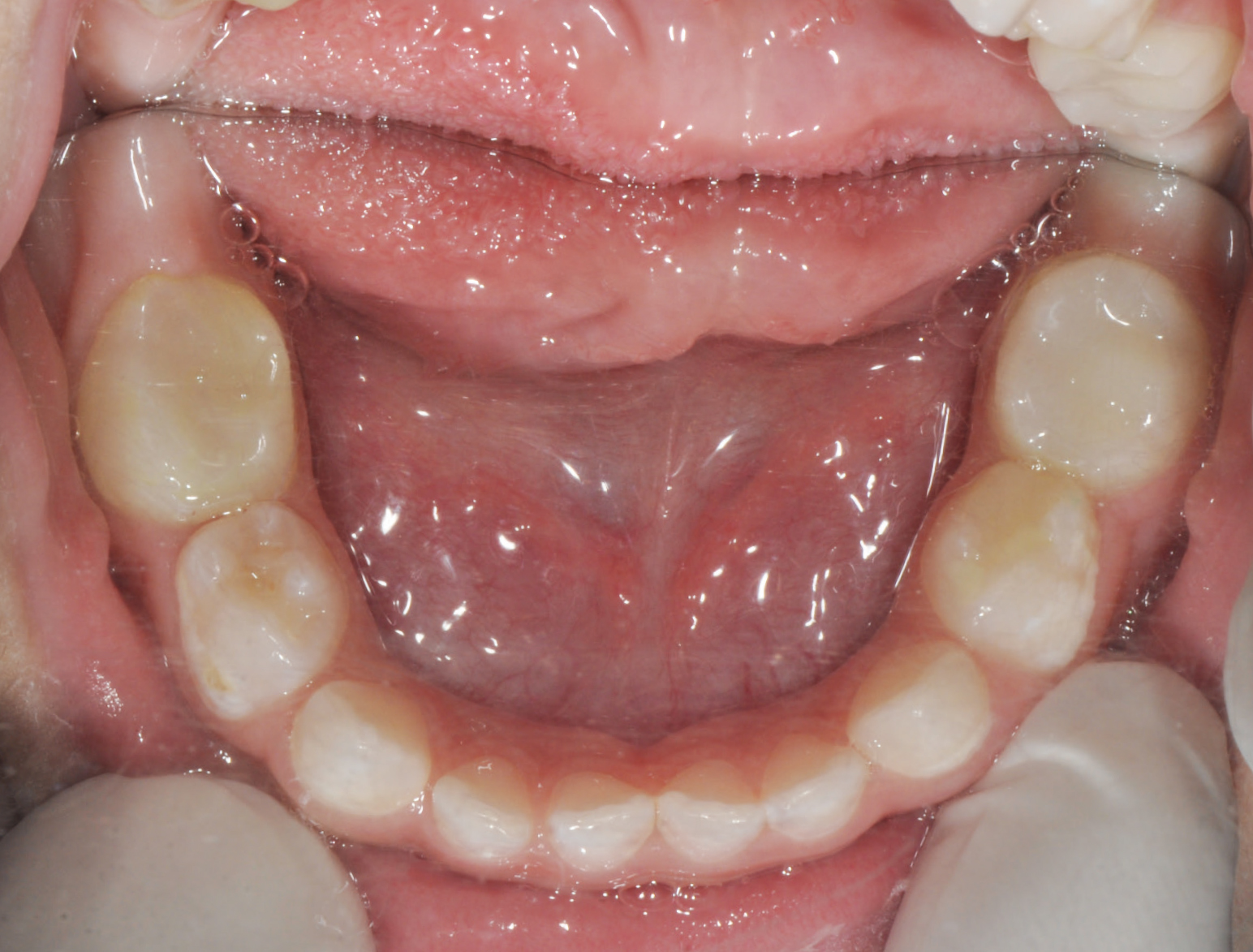 Sizes
ONE SIZE FOR ALL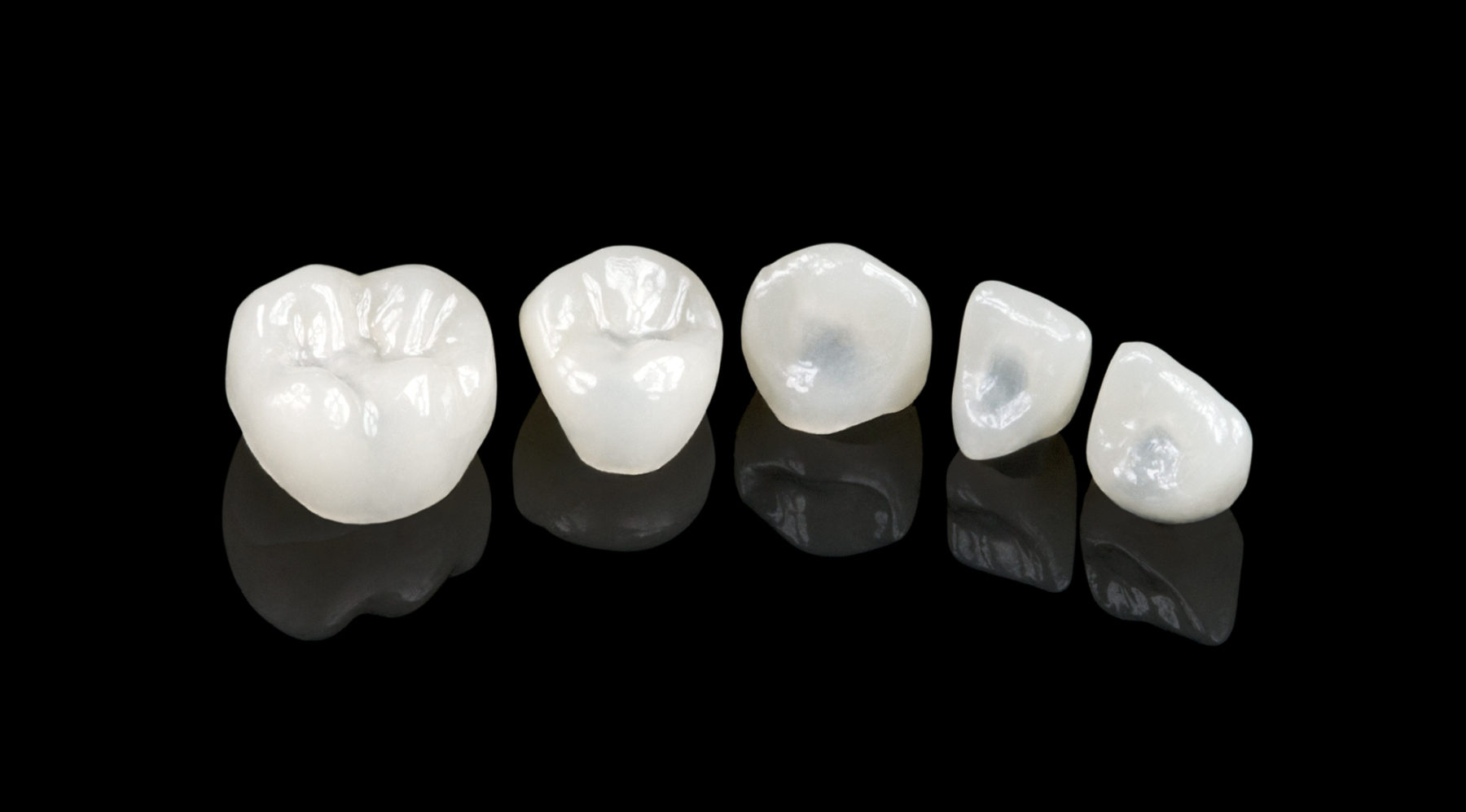 Based on a study of all shapes and size variations of natural tooth anatomy, prefabricated and contourable universal PEDIATRIC CROWN shapes for the upper and lower arch were developed in the following range of sizes (Small, Medium, Large).
THE CHOICE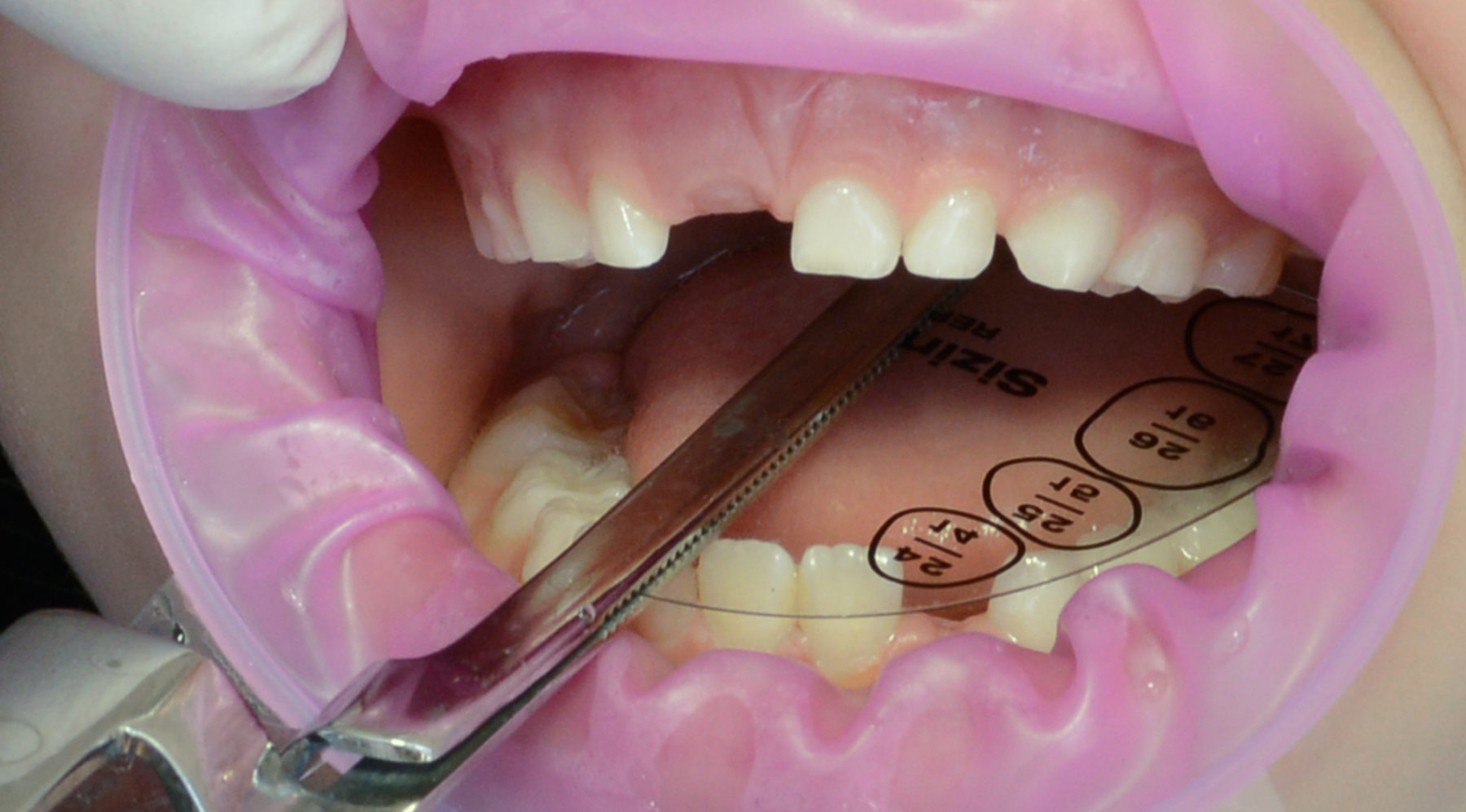 The choice of the tooth shape is performed with the available Sizing Guide (edelweiss PEDIATRIC CROWN Sizing Guide).
The Sizing Guide is positioned over the teeth to be restored, in which the visible profile allows for proper selection of the best fitting edelweiss PEDIATRIC CROWN. Adjustments can be illustrated directly on the template.
Sizing Guides

SIZING GUIDE UPPER JAW
Small

SIZING GUIDE UPPER JAW
Medium

SIZING GUIDE UPPER JAW
Large

SIZING GUIDE LOWER JAW
Small

SIZING GUIDE LOWER JAW
Medium

SIZING GUIDE LOWER JAW
Large
Shade Range
Edelweiss Shade Guide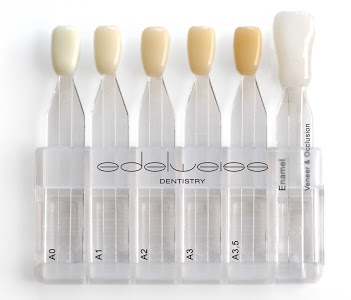 edelweiss PEDIATRIC CROWNs consist of the shade Enamel – Vita Enamel AO. The respective dentin and enamel shades used to cement the edelweiss PEDIATRIC CROWN will determine the final shade tone of the restoration.
EDELWEISS SHADE SELECTION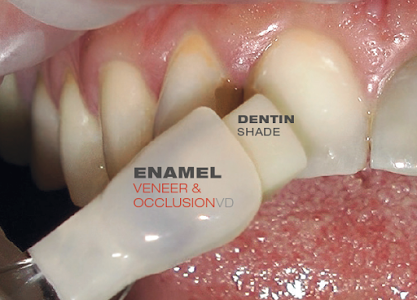 Placing the enamel VENEER (same shade as PEDIATRIC CROWN) shell over the dentin core. For light refraction place glycerine within enamel shell first.
For more information about the edelweiss shading system, please klick here…
Step By Step
Preparation of PEDIATRIC CROWN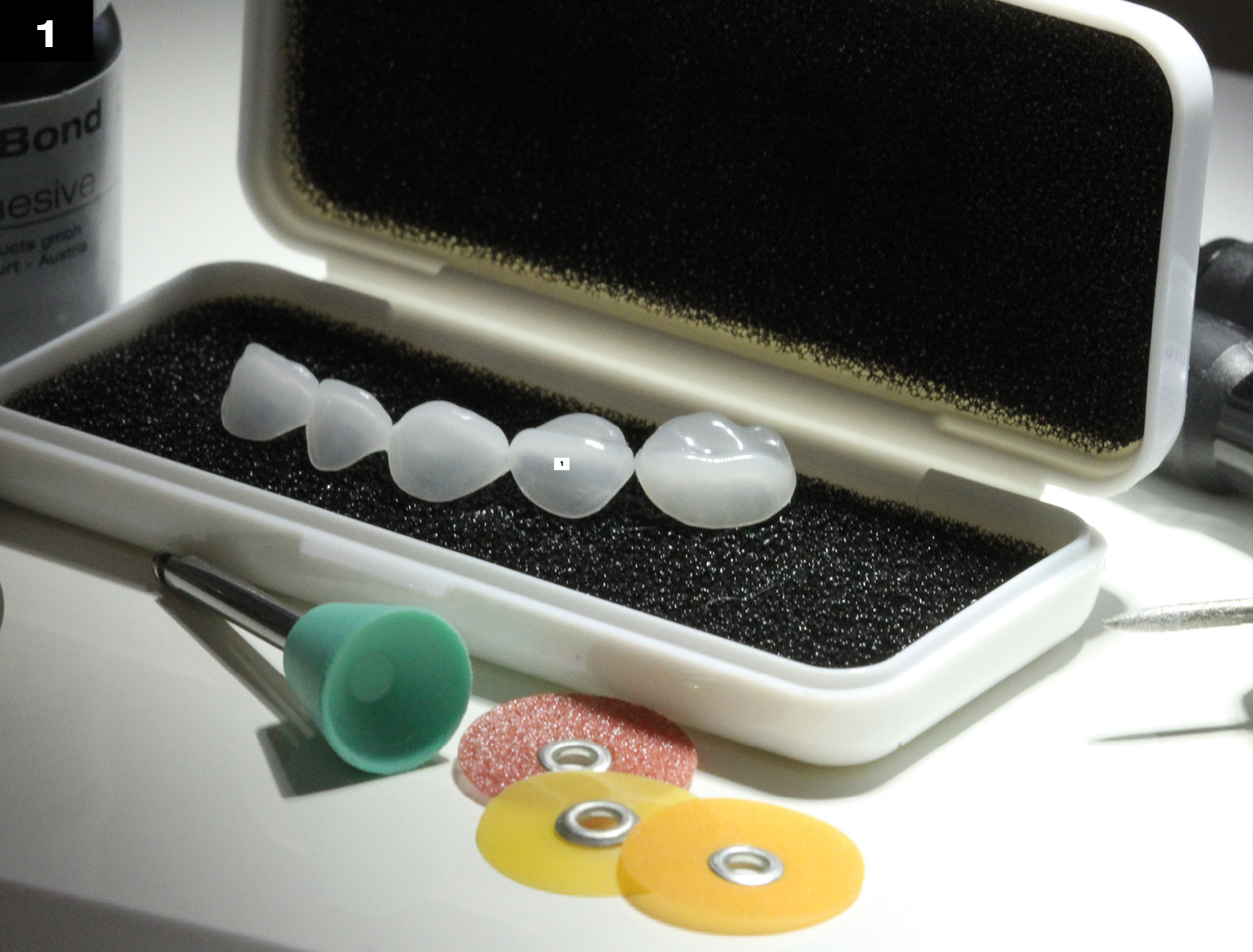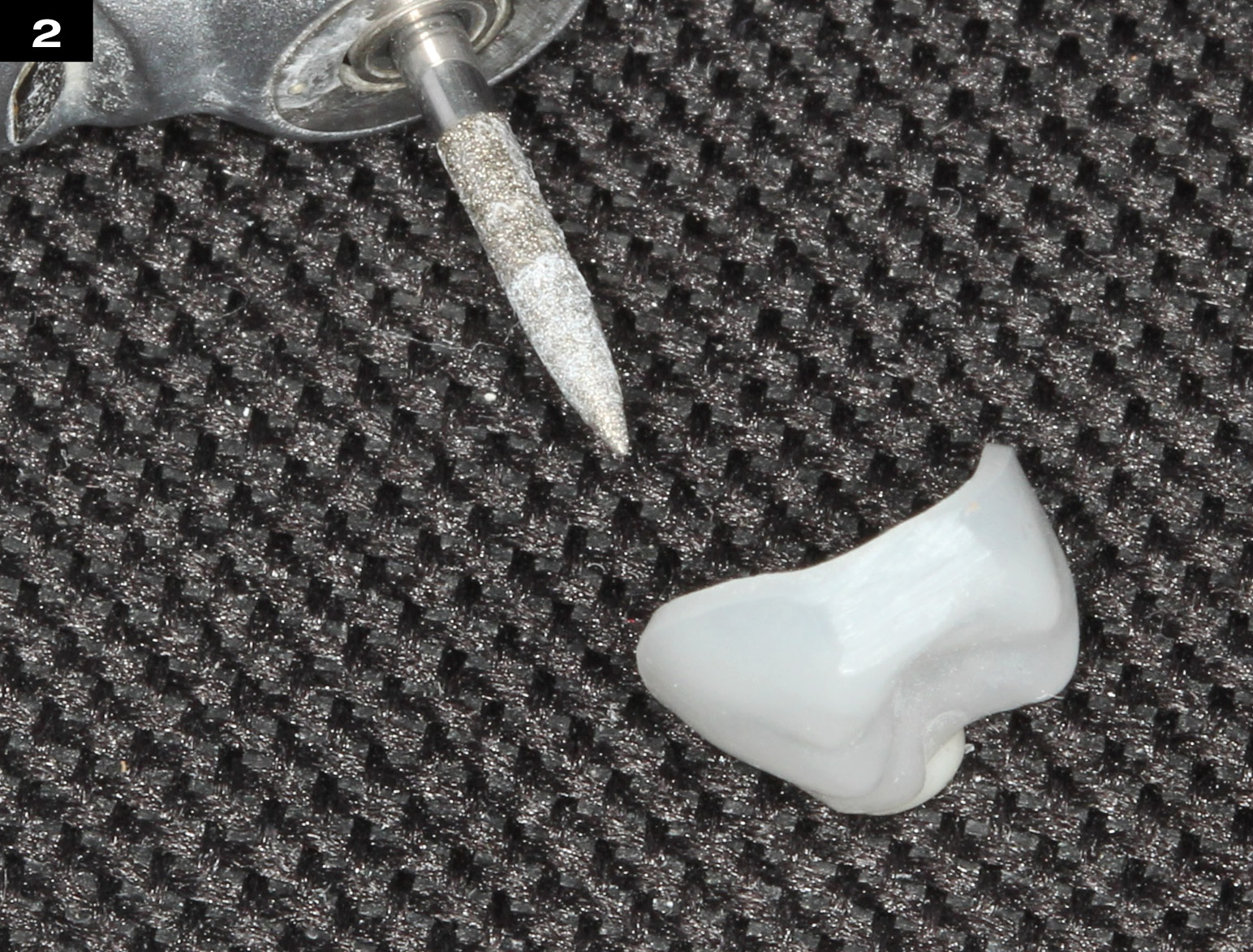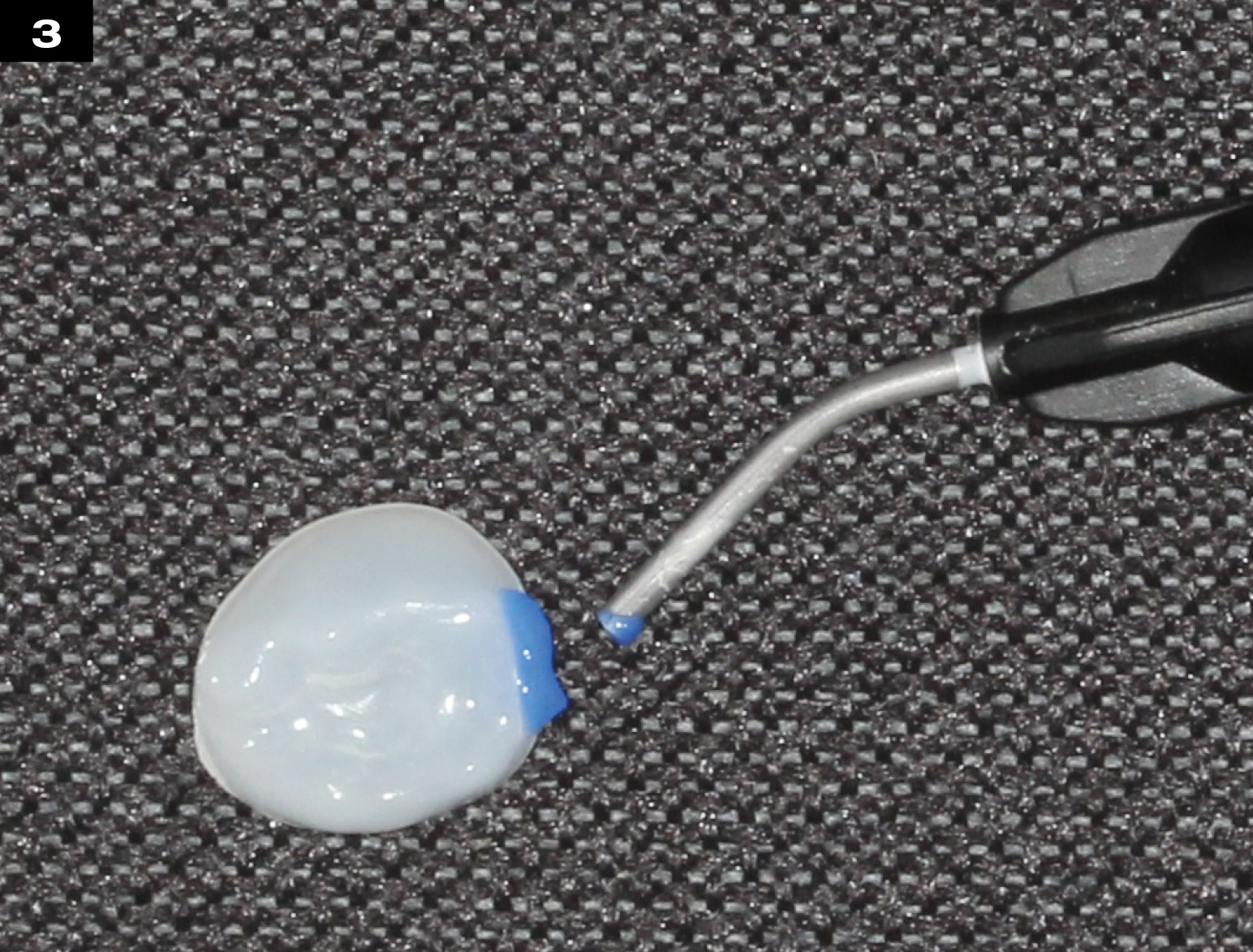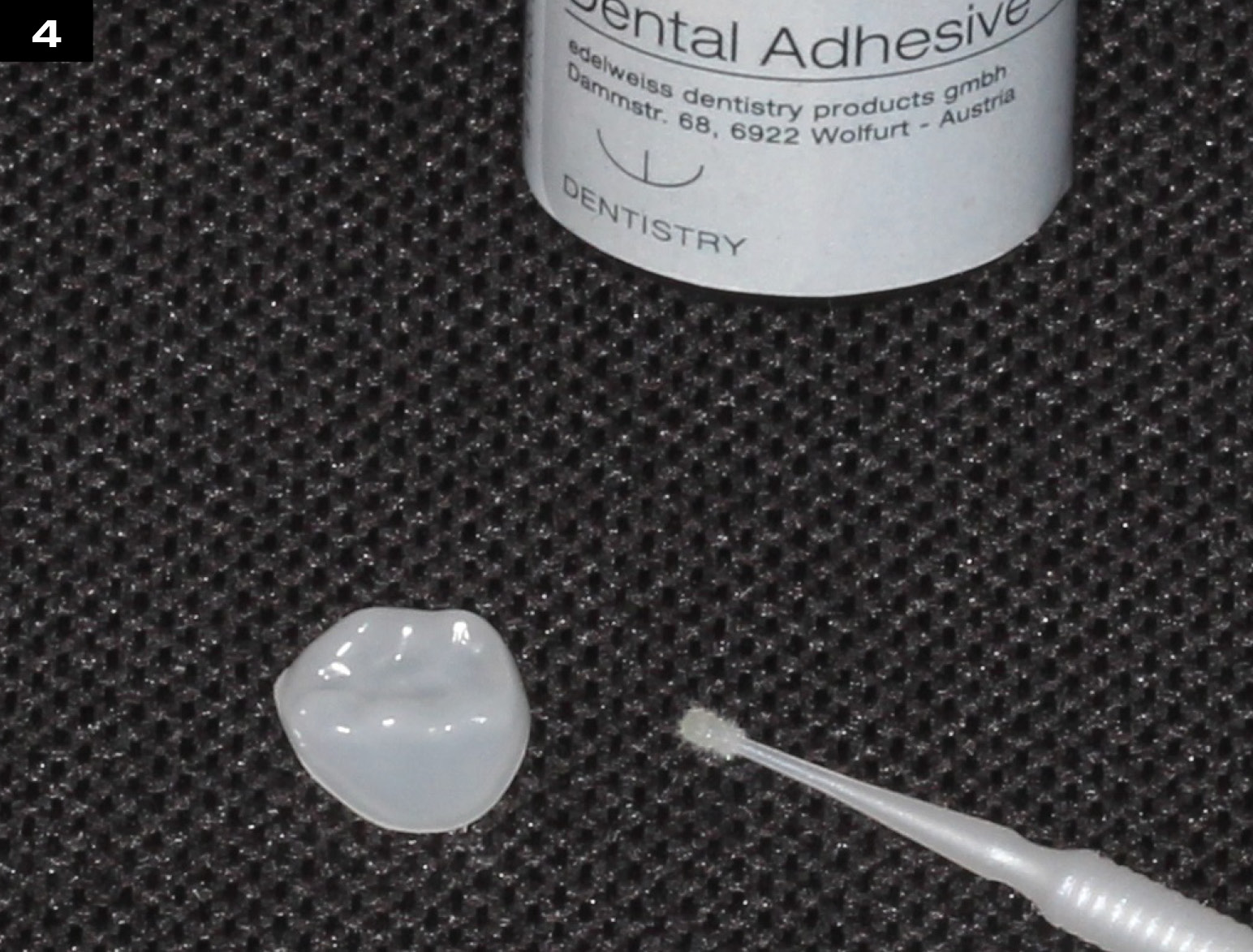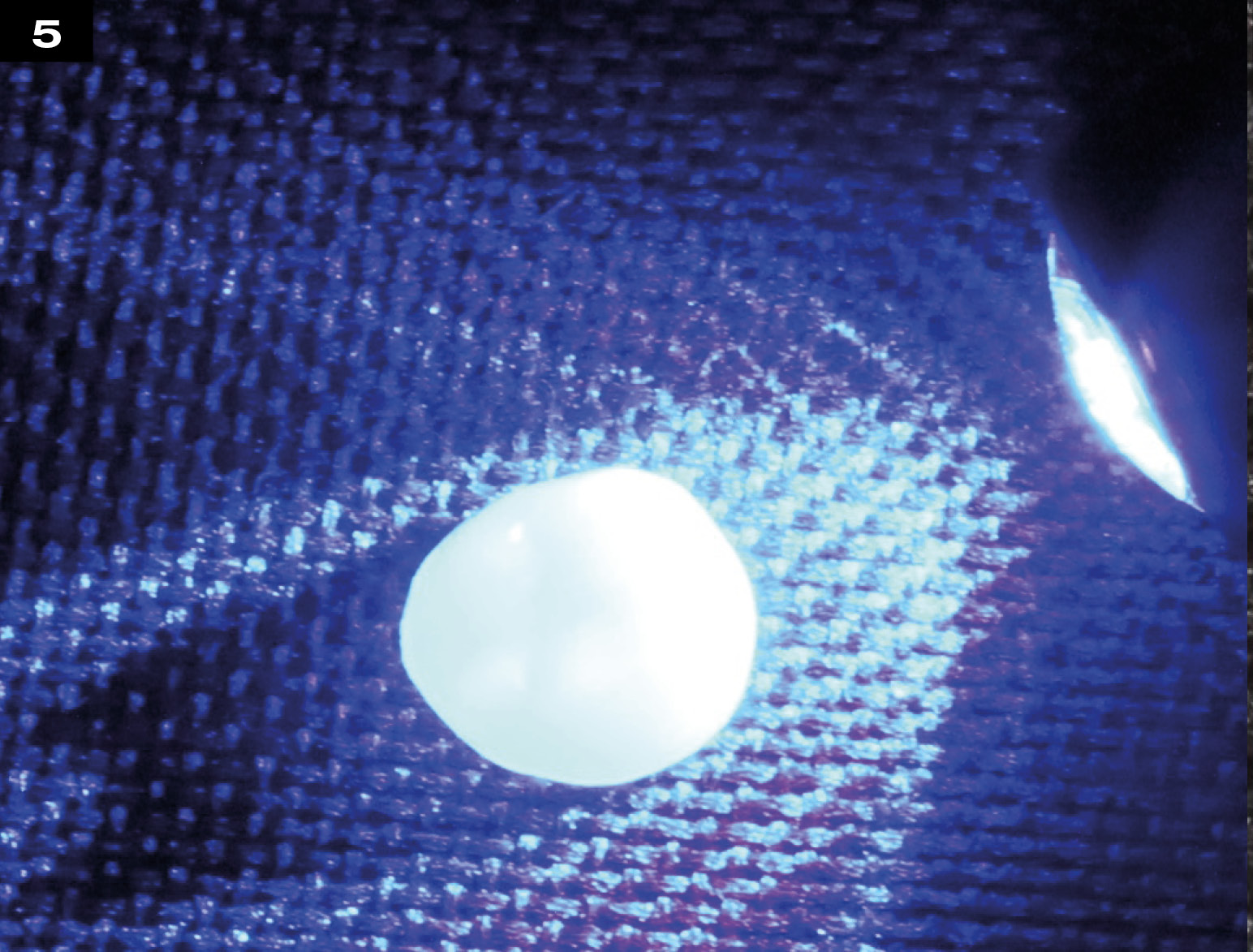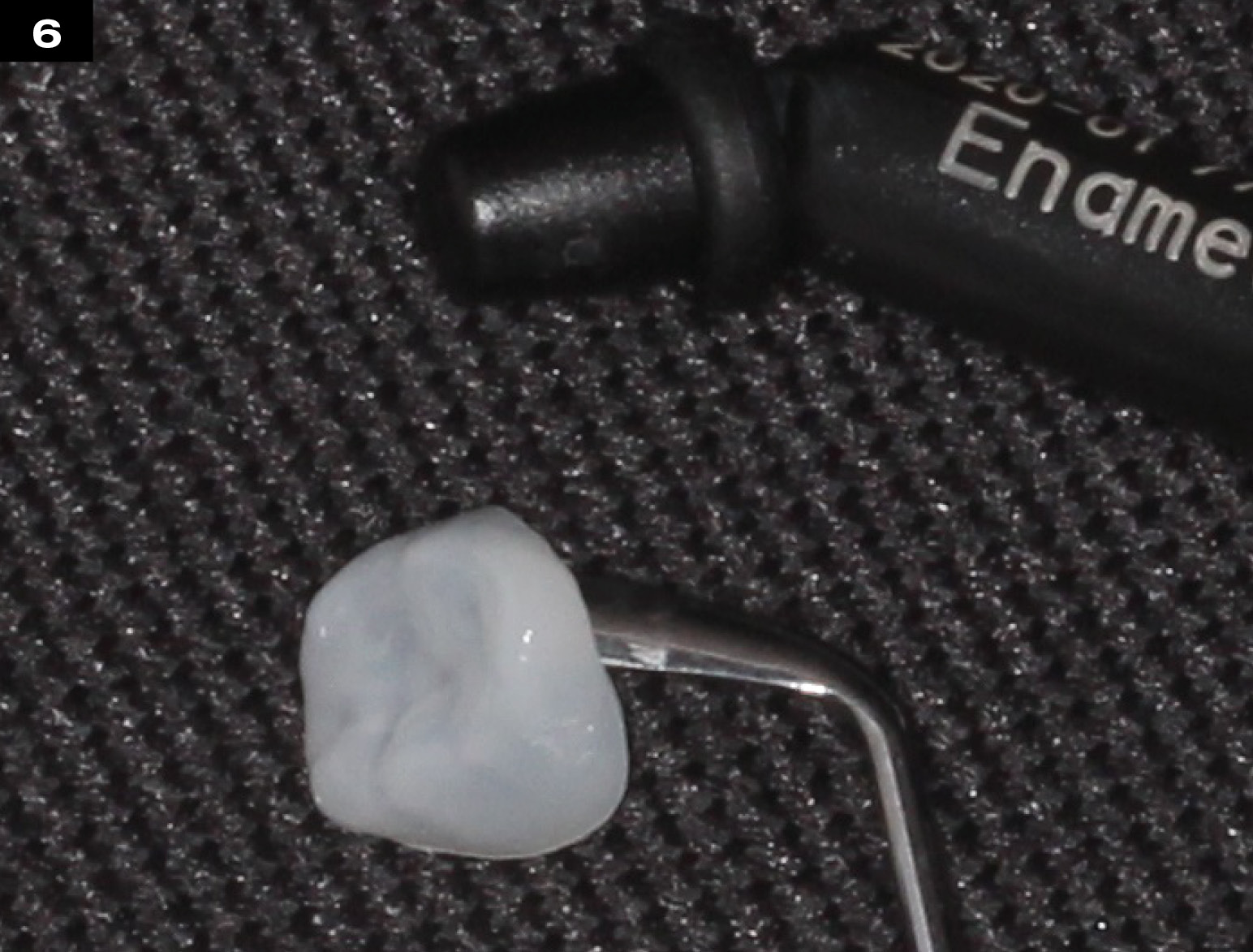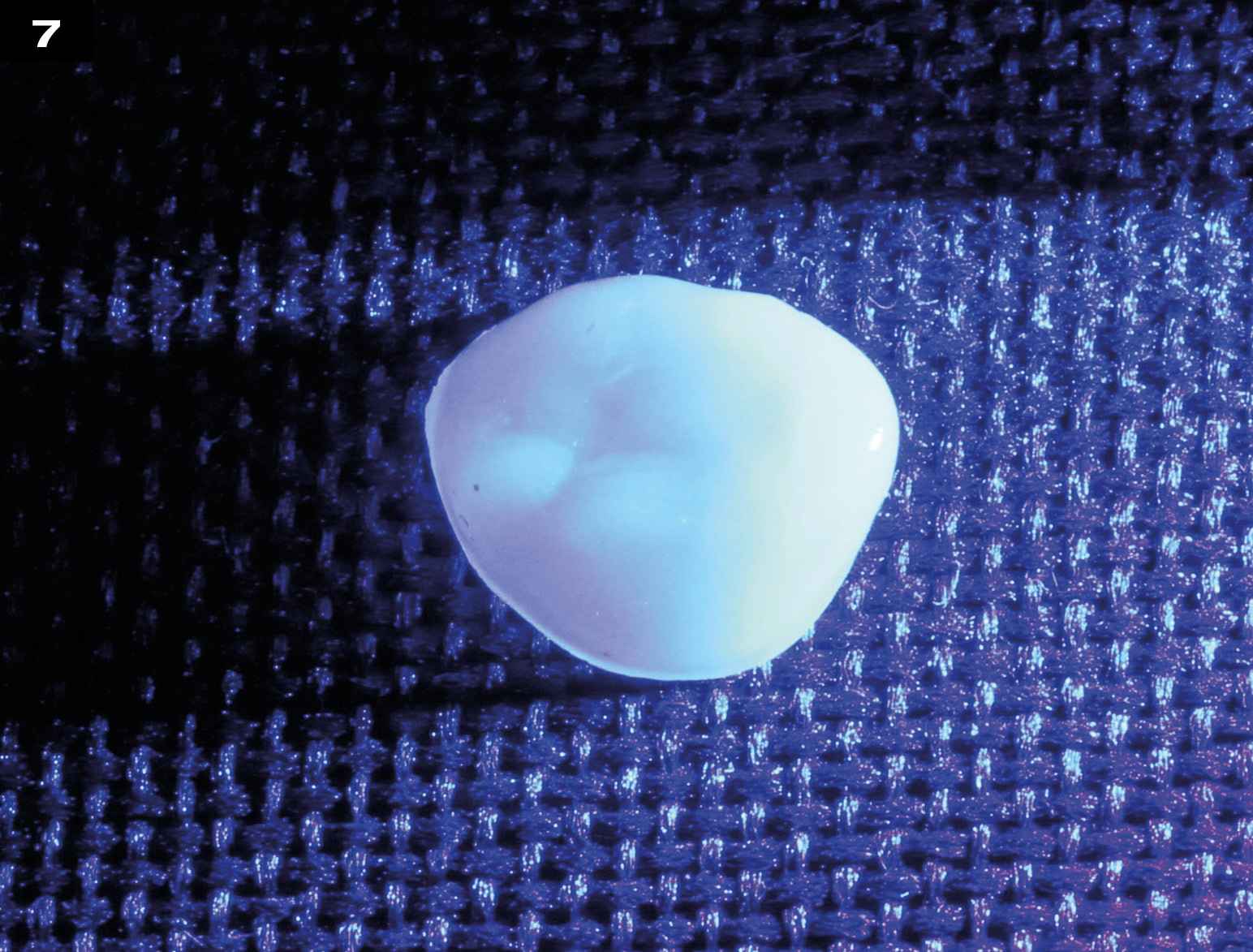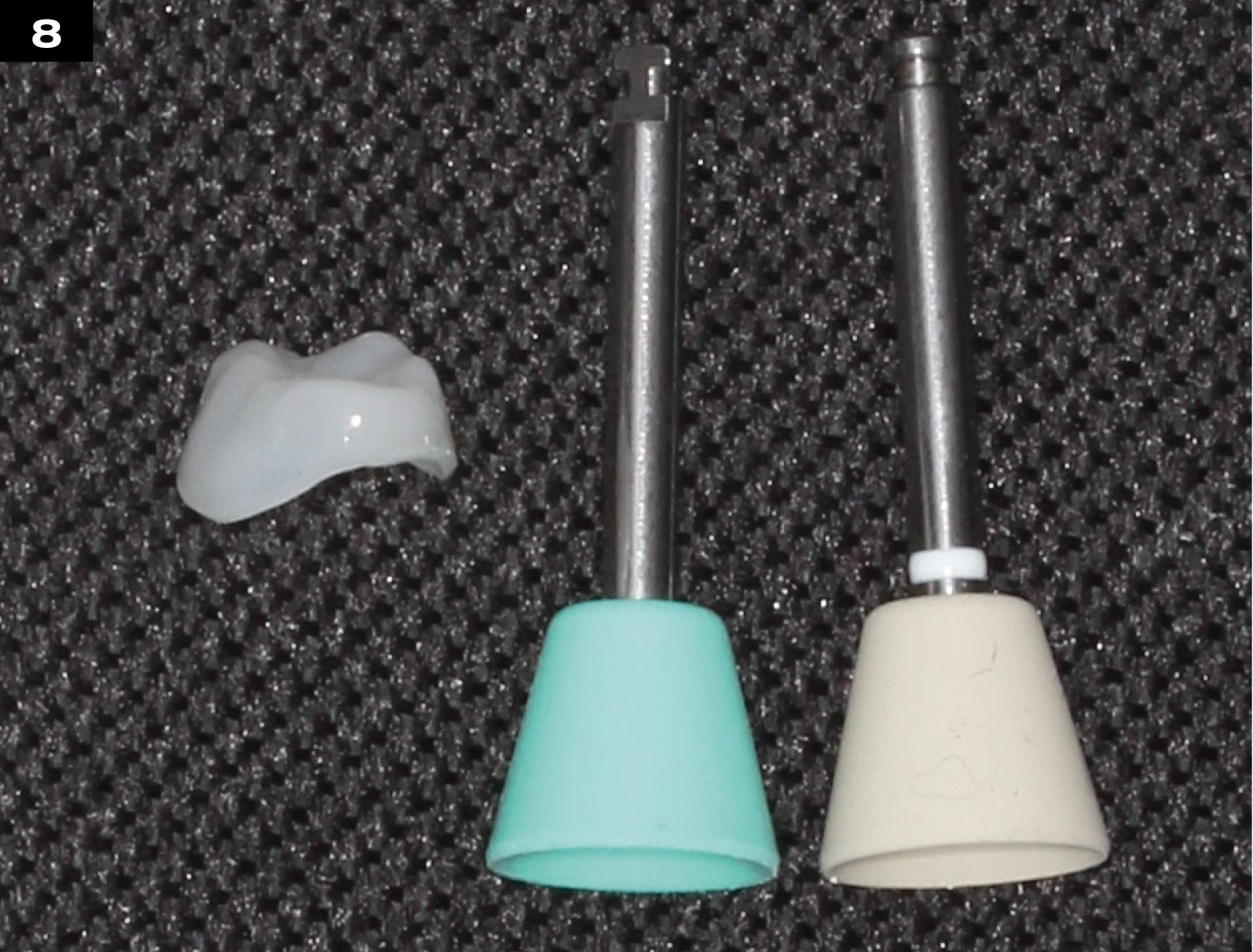 Clinical Case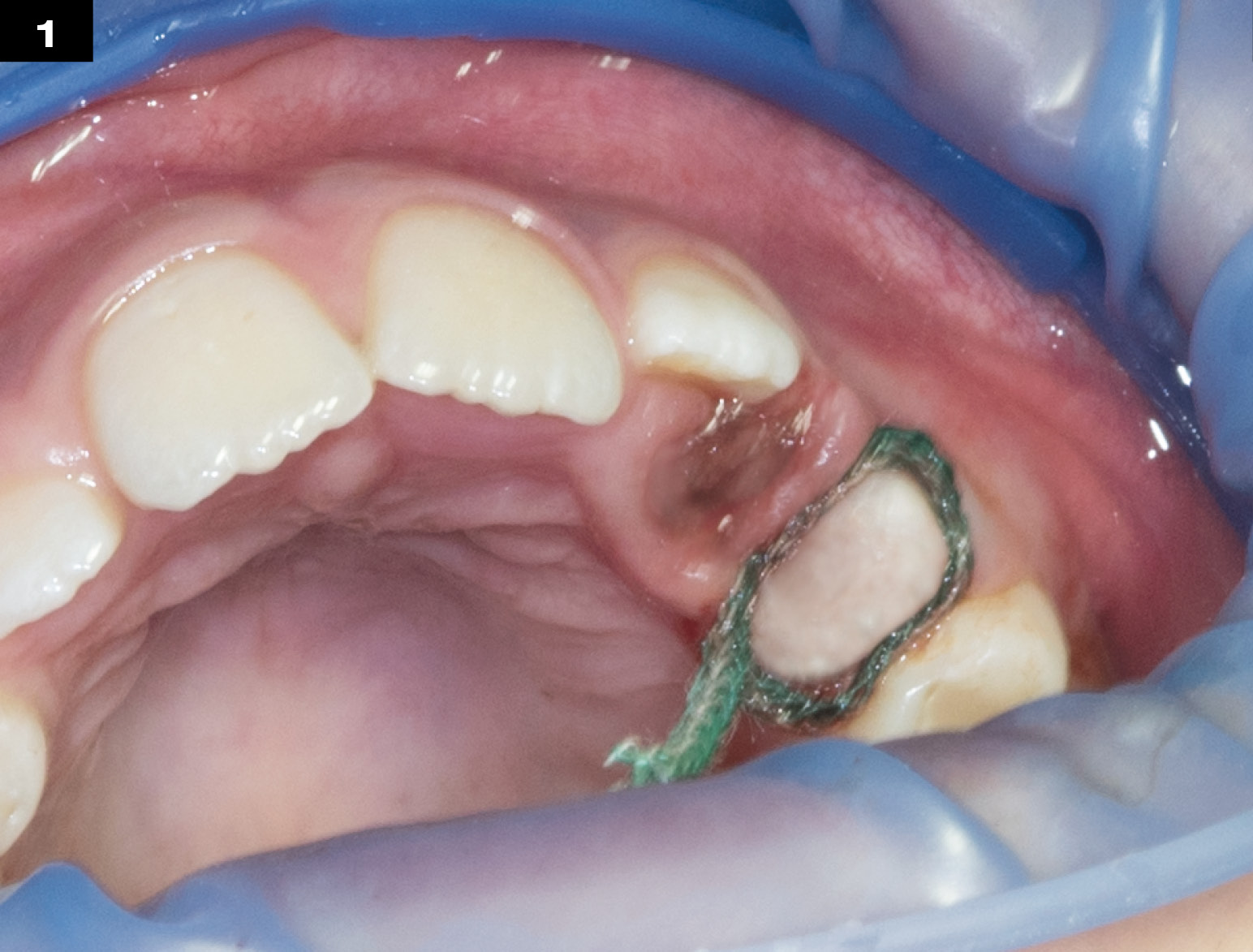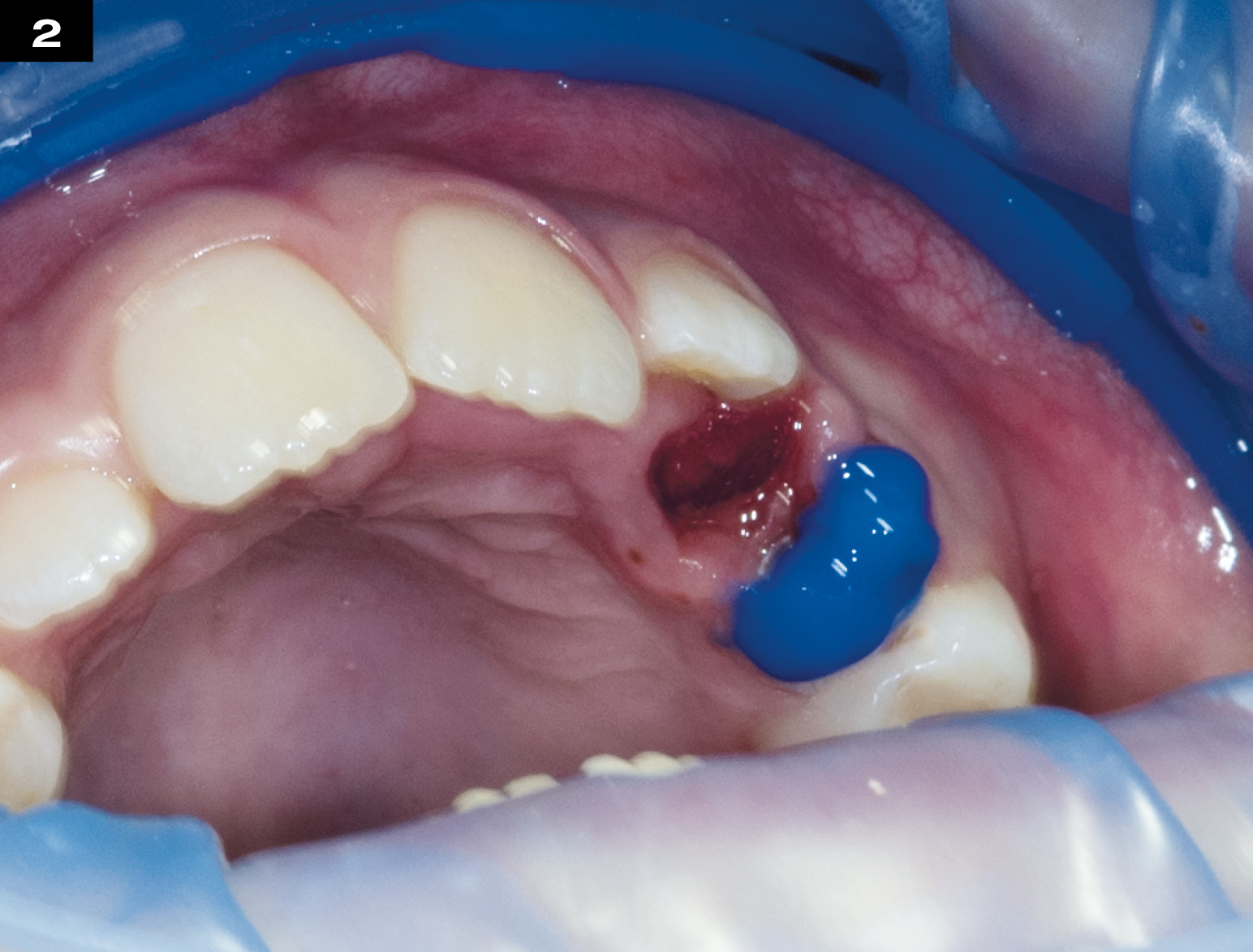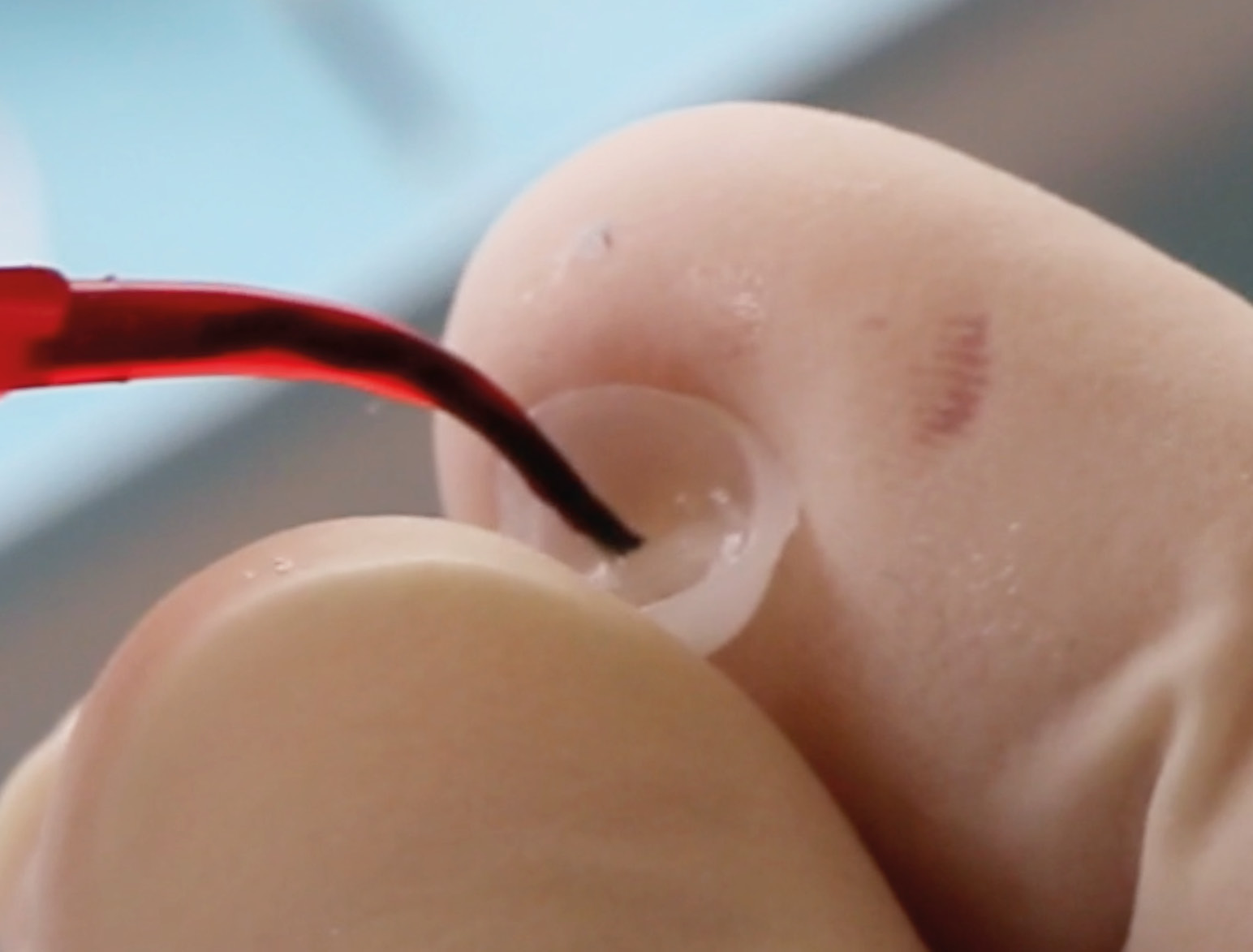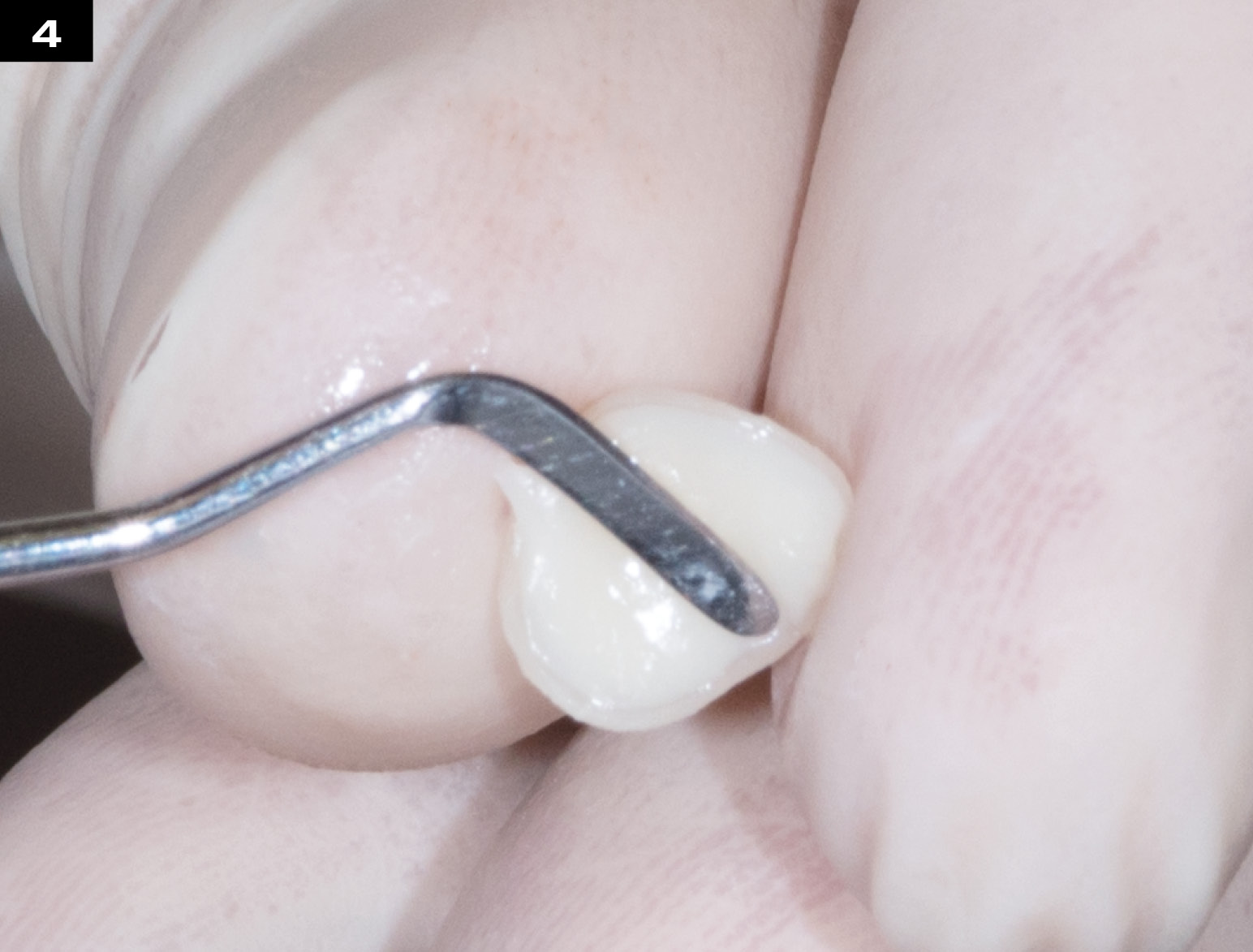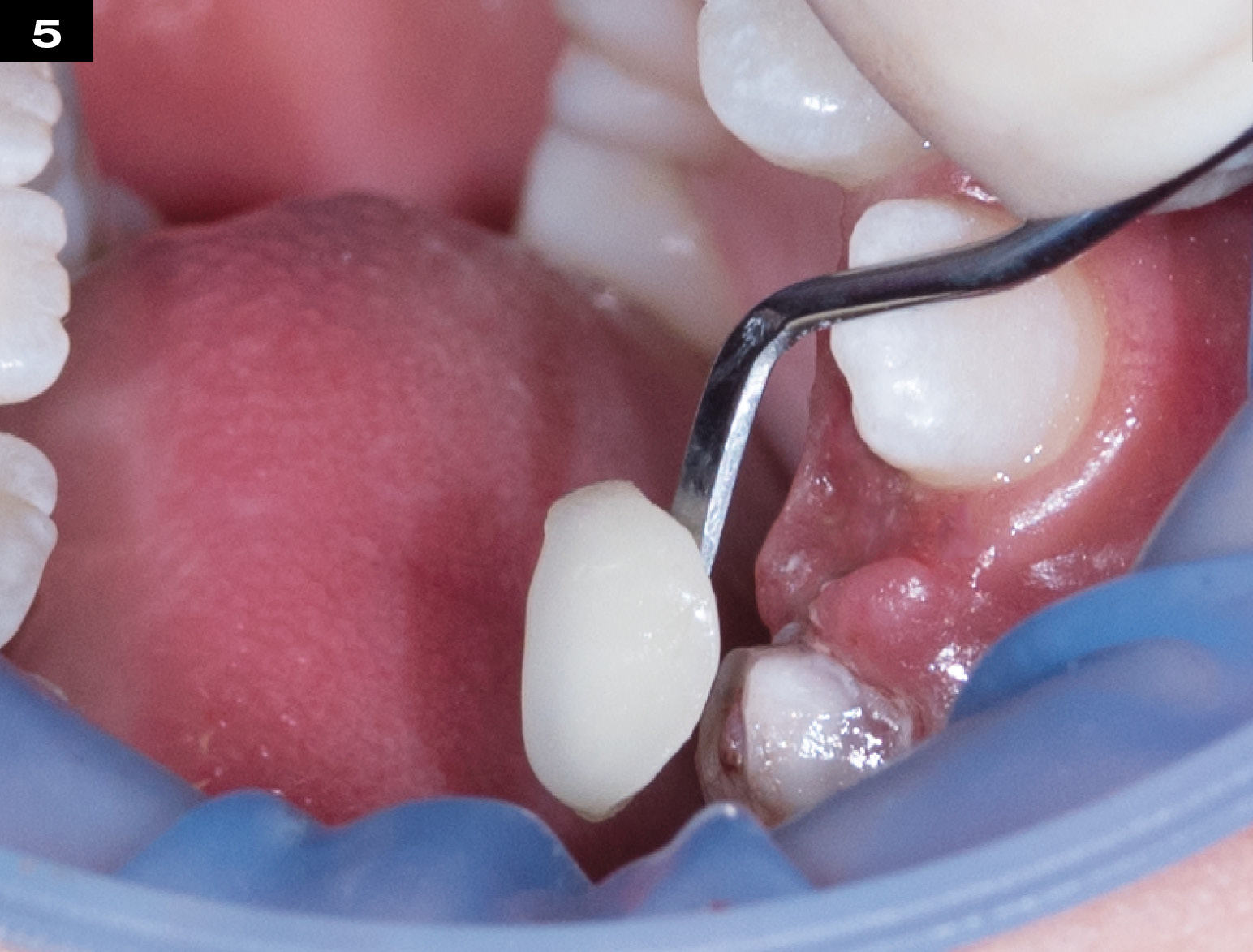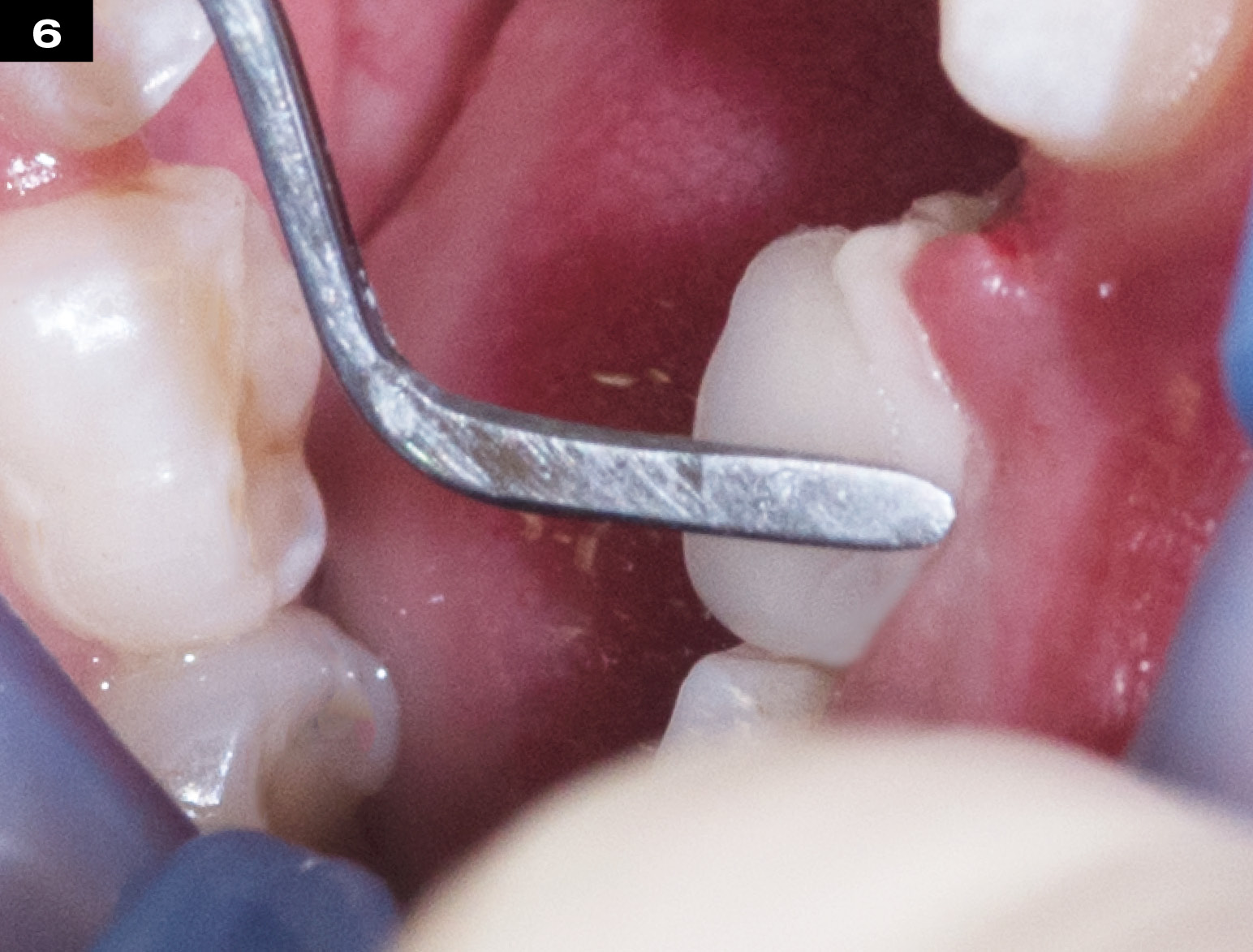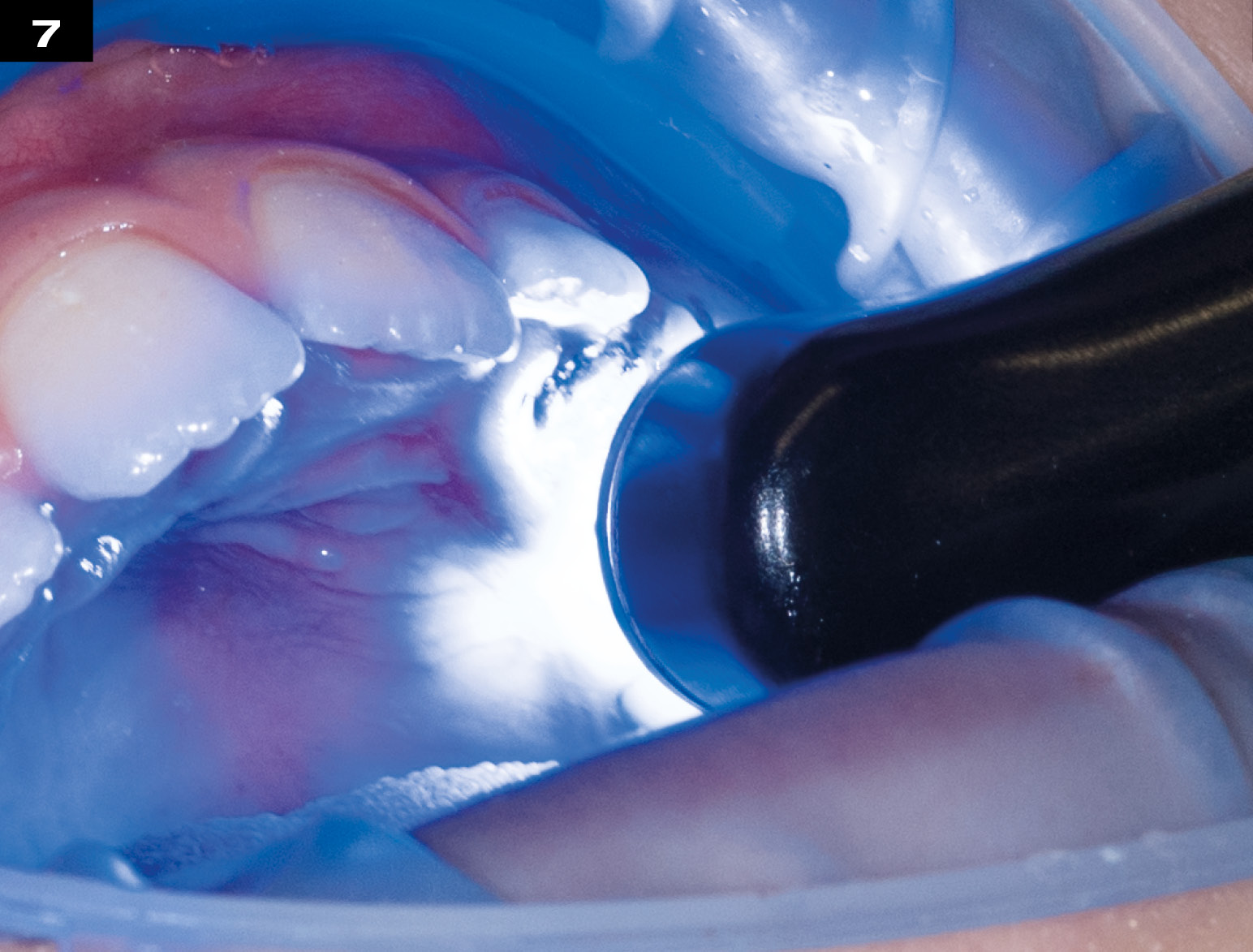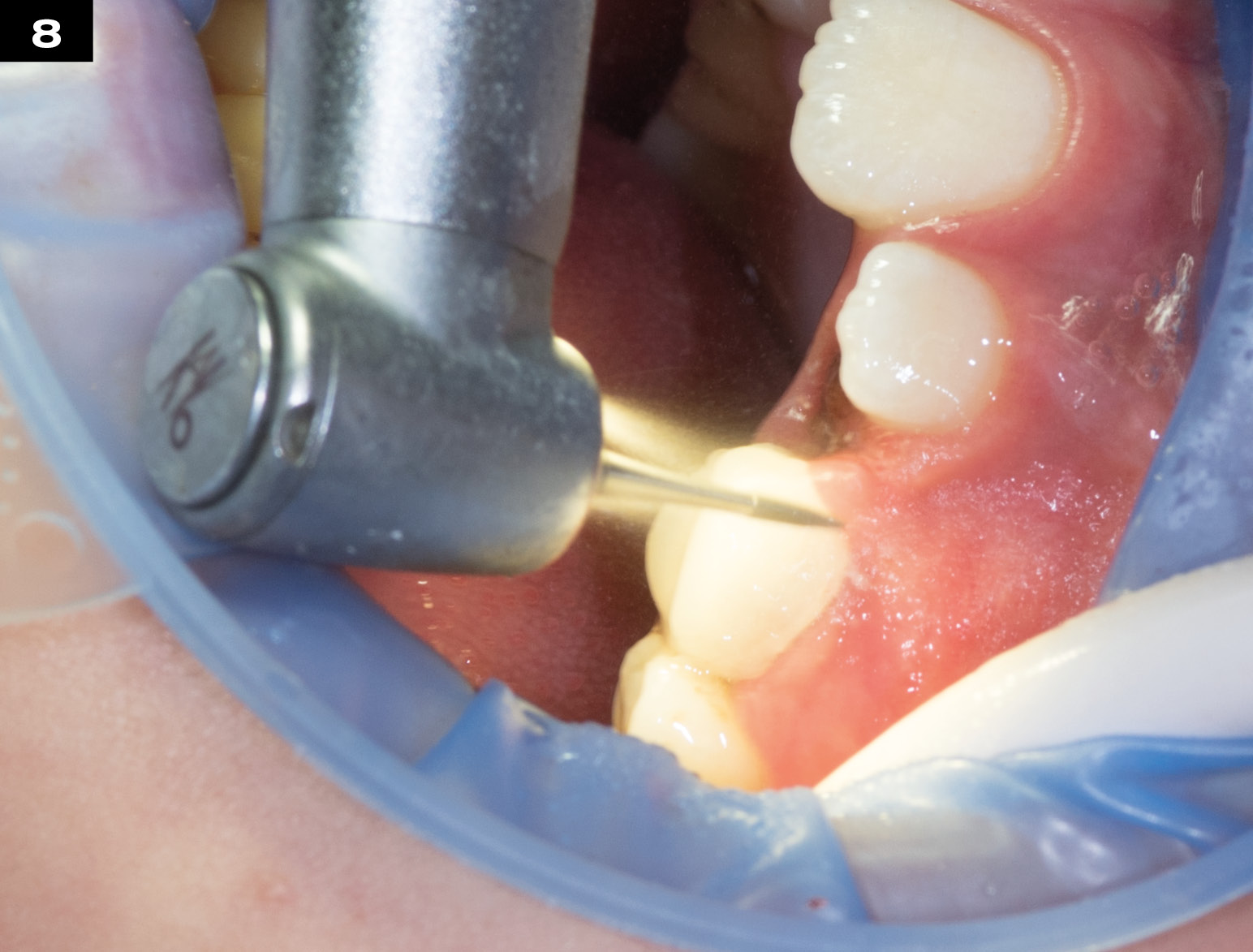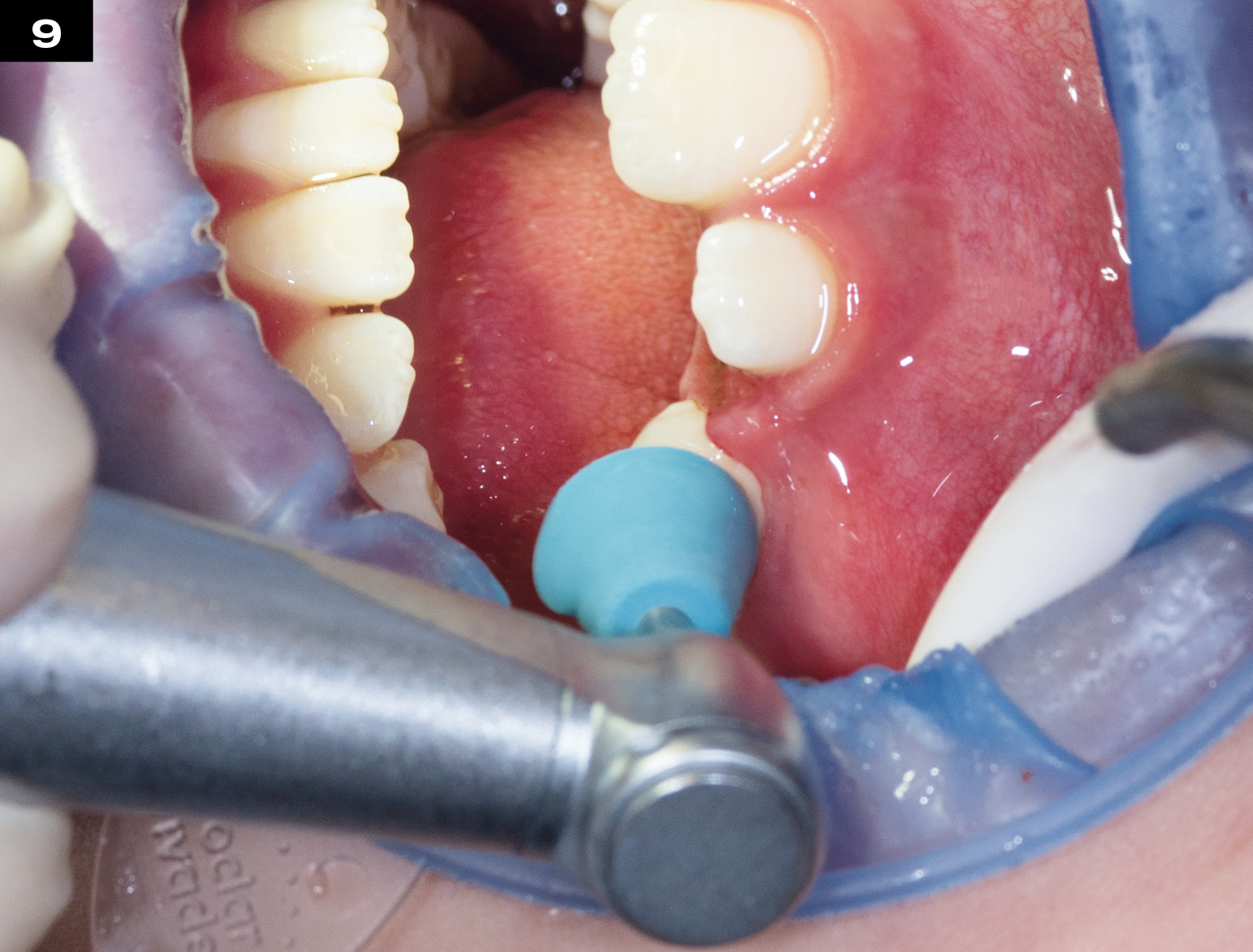 Mechanical Properties
Mechanical Properties & Benefits
Low shrinkage due to nano-technology and high amount of filler 83 %
Good abrasion resistance
Very good physical and mechanical properties
Antibacterial surface due to zinc and fluorine particles in the filler
Easy polishing
Natural fluorescence and opalescence
| | N.-H. COMPOSITE | N.-H. FLOWABLE COMPOSITE | PEDIATRIC CROWN |
| --- | --- | --- | --- |
| Flexural Strength | 150 MPa | 120 MPa | 200 MPa |
| Compressive Strength | 480 MPa | 350 MPa | 550 MPa |
| Flexural Modulus | 12.5 (dentin) - 16 GPa (enamel) | 68 HV | 20 GPa |
| Surface Hardness | 80 HV | 68 HV | 95 HV |
| Polymerization Shrinkage | 2,50 % | N.A. | — |
(Source: internal data from edelweiss dentistry)
Pediatric Crown Brochure